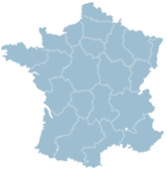 Select a location on the map to display properties within the region.
Quick Guide to Aquitaine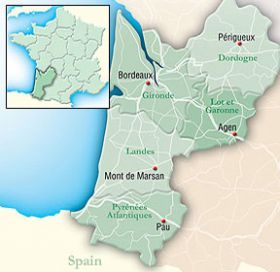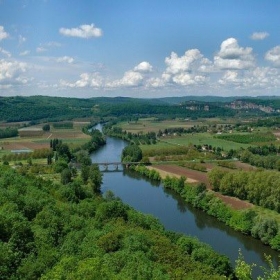 Departments in Aquitaine:
Dordogne · Gironde · Landes · Lot-et-Garonne · Pyrennes-Atlantiques
Popular towns in Aquitaine:
Bordeaux · Perigueux · Bergerac · Bayonne · Biarritz · Pau · Lourdes · Sarlat · St Jean de Luz
From pine-needled forests to flourishing vineyards, from the picturesque peaks of the Pyrenees to the beautiful beaches of Biarritz, there are more contrasts than similarities in Aquitaine. The region is made up of the diverse departments of castle-laden Dordogne, sandy Gironde, forest-blanketed Landes, river-covered Lot-et-Garonne, and all-encompassing Pyrennes-Atlantiques, each with their own unique character.
Whether it's the world renowned food grown here, the enviable climate or just the great waves for surfing, Aquitaine is clearly blessed with more than its fair share of natural assets. But there's more to this region than its outstanding natural beauty - chic coastal cities, imposing fortresses, and busy port towns are set against the backdrop of the towering mountains and the bright white coastline. The result is the perfect destination for anyone looking for a holiday in France.
---
Top things to do...
Catch some surf with the jet set clan, gamble in the glamorous casino or just stroll the beautiful beaches in cosmopolitan Biarritz.
Eat and drink like never before on local cuisine. Don't miss the world famous foie gras, which is practically sacred here, or the exceptionally crafted Bordelais wine, whose production is an art form.
Top up your tan whilst freewheeling along some of the flat, well-paved 600km long coastal bike path.
Scale the distinctive sand dune « Dune du Pyla » for impossibly photogenic panoramic views... and then run, roll and slide all the way back down again.
Don't look down as you ride through the Pyrenees at 2000m above sea level on "Le Petit Train d'Artouste", Europe's highest train ride.
Top things to see...
Wild birds zooming over your canoe in Landes de Gascogne, Europe's biggest Natural Park known as "the little Amazon."
The painted cave of Lascaux, thought by some to be the cradle of mankind.
Miles and miles of vineyards in Médoc, France's biggest producer of wine.
France as it was in the "Golden Age" thanks to Bordeaux's superbly preserved architecture.
The fairytale gardens of Marqueyssac at Vezac, with unparalleled views over the Dordogne valley.
Famous for...
Wine, food, the Atlantic coast, surfing, sunshine, the Dordogne River.
Did you know...?
Aquitaine is home to the world's second oldest golf course.
---
Getting there
By road...Aquitaine benefits from reliable road links with most of France, including the A10 from Paris which means the journey to Bordeaux is just over 6 hours.
By air...There are hundreds of flight available from all over the U.K (Birmingham, Edinburgh, Leeds, London and Southampton to name a few) to several different airports in the region including Biarritz, Bergerac, Bordeaux and Pau. The flights are offered by a range of airlines including Flybe, Ryanair and British Airways.
By public transport...Aquitaine is easily accessible by train, with a full schedule of trains from all over France including the high-speed T.G.V. Atlantique. For example, the journey from Paris to Bordeaux only take 3 hours by train with departures regularly throughout the day.