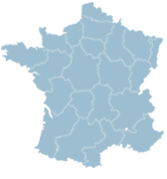 Select a location on the map to display properties within the region.
Featured Region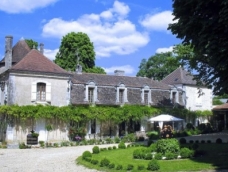 Loire Valley
What is in a name? It's no surprise that "Centre" is situated at th...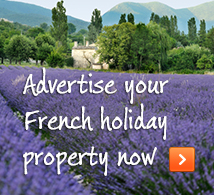 Latest from our Holiday Travel Blog
The government in France is mulling over plans to set earlier ski dates for school holidays in the spring to give families more skiing time in a move aimed at b... Read More »
The French Riviera has been one of the most popular holiday destinations in Europe for centuries, and it's easy to see why. The snow-capped French Alps loom o... Read More »
Holiday rentals in France with French Maison
Book one of our holiday rentals in France for an experience which is truly French. Our selection of holiday houses makes a great choice for your accommodation giving you the freedom to explore parts of this amazingly diverse country. You will have the opportunity to stay in villas on the south or the west coast, and take advantage of those incredibly sandy beaches and the sunny climate. If you are an avid hiking enthusiast, your perfect holiday to France is here for you. Easily accessible, and with everything you could possible need, your holiday in France will be everything that you could dream of. Stay in your choice of holiday accommodation and whatever season it is, enjoy the luxury of returning to a place that feels like home.
Read More...
With a wide variety of French holiday rentals, you are simply spoiled for choice. You can go to the Alps and the Pyrenees for the high mountainous regions where chalets and gites create an ideal cosy atmosphere, and are the popular choices for holiday accommodation. Why not head to the miles of sun-soaked Mediterranean beaches in the south on your holiday to France and relax in the sun? Book a French holiday rental near the beautiful lavender fields of Provence and take advantage of all this incredible region has to offer. Or take delight in the more rugged coast of Brittany and enjoy the comfort of a French holiday house to come back to after a day of walking and taking in the scenery. Stay in a holiday rental by the meandering Dordogne River and soak up the sun, or in the lush pastoral region of Normandy and engulf yourself in the history of the region. If you like to come and go as you please and with all the comforts of home, our holiday rentals in France could be just right for you, and with so many options, you will keep coming back for more.

A holiday in France with such a range of options means your perfect choice is waiting for you. Holidays in France offer everything you could need to relax, from beaches to mountains, from lakes to vineyards, and with endless rolling countryside, to explore and enjoy; your French holiday will really be the getaway you need. Once you start to holiday in France, you will never look back, and with so much to see, exploring this stunning country will just make you want to see more.
Read Less...
Holiday Gites and Villas in France
Throughout the contrasting regions, you will find enchanting chateaux, wonderful French farmhouse rentals, and exclusive villas for rent in France with a private pool, stylish apartments in Paris, Nice and other vibrant cities, and pretty holiday cottages in stunning countryside. France really does offer a wealth of self catering accommodation to suit all needs for its vast number of visitors, so why not view our holiday rentals and explore the many possibilities. A popular choice which offers the freedom to explore the country and have a truly French experience, holiday gites and rental villas in France offer comfort and security, all in idyllic surroundings.
Read More...
Choosing villas to rent in France is just the first step in creating the perfect holiday for you and your family or friends. Our selection of villas in France for rent offer all the relaxation and comfort you could need. Rent villas in France on the west coast and take advantage of the quieter more relaxed beaches more often frequented by French holiday makers or on the south coast and spend your time soaking up the sun, and enjoying the different water sports activities on the beach. With so many options for holiday villas to rent in France, you can find the choice for you that will feel like home.

Staying in holiday gites in France will give you an experience that is truly French. Often renovated farmhouses, converted outbuildings or barns, these French holiday gites will be warm and welcoming, and the cosy atmosphere will make you never want to leave. Gites for rent in France allow you to explore the countryside and take in the surroundings at your leisure and return to these idyllic holiday gites. There are plenty of options for gites to rent in France and several of them will even allow you to bring your dog, for a real family holiday. Gites in France to rent in the countryside will give you a real feeling of the French life, and the natural surroundings, foods made with locally produced products and local wines only add to the allure of this charming accommodation.

Whether you want an active holiday skiing in the Alps, cycling the many traffic-free paths in the Loire, hiking in the Auvergne, or simply choose to relax at a peaceful rural gite, we feel sure you will enjoy the beauty of France. Holiday villas in France and Gites for rent in France will help you to enjoy a relaxing experience and let you enjoy this wonderful country at your own pace.
Read Less...