All the magnificence and elegance of a grand French château.
Sleeps:
15
Bedrooms:
8
Weekly price guide:
&pound7229-&pound7952
Pool:
No
Type:
Chateau
Property Ref:
CHA2410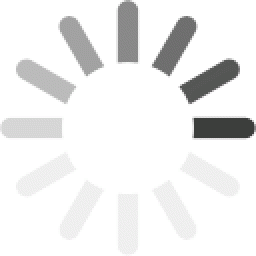 General Description
This is an exquisite 18th century country house, set in the midst of its own parklands, fields, and pastures in bucolic Normandy. The current owners have restored this grand monument of the Ancien Régime with 21st Century standards of comfort and convenience, without yielding any of the chateau's original elegance and charm. Here you will find all the magnificence and elegance of a grand French château with the comforts of modern convenience: magnificent reception rooms to welcome friends and family, each unique bedroom with its own luxurious ensuite bathroom, a fully-equipped kitchen and wifi. Country walks and bicycle rides in the fresh air, billards and ping-pong in the chateau, badminton and boules on the lawn. Well-situated to explore the sites that make France one of the most beloved travel destinations in the world, you are within a few hours reach of Omaha Beach, Deauville and Mont St-Michel to the West, Paris, Versailles and Giverny to the East, the chateaux of the Loire Valley to the South and the scenery of lesser-known Northern France. Only 160 km from Paris, well served by auto routes and trains, the Chateau is ideally suited to host you and your family and friends. On the grounds of the chateau, the Orangerie (77m2) is suitable for large cocktail receptions and dinners. The chateau is available as a self-catered venue. You and your guests will find the Chateau a perfect place to work or play. Start your day with a walk through the chateau's 20 hectares of park and woodlands (where you may surprise deer grazing or admire the chateau's herd of registered Limousin cattle) and breakfast in the sun of the "cour d'honneur". After a full day exploring the region's rich heritage, return to a cheerful fire in the library, a cocktail in the cosy "fumoir" (an 18th-century gentleman's den), an intimate dinner in the informal dining room (comfortably seating up to 10) or a grand dinner in the great dining hall. Follow that up with a game of billiards or music around the piano in the grand salon. You and your guests will enjoy the traditional amenities of a grand French chateau - with the added bonus of luxurious en-suite bathrooms and a modern kitchen. In short, the chateau will be your home in one of the most charming and historically important regions of France. This chateau is also an ideal venue to host your French country wedding.
Accommodation Facilities
Bedrooms:
This grand 18th-century country house offers you and your guests 12 bedrooms all with luxurious en-suite bathrooms.

Ground Floor:
Double bedroom1: Double bed with en-suite shower and views of the French countryside. Double bedroom2.

First Floor
Bedrooms: All with exquisite views of the countryside and park. 4 bedrooms with double beds, 4 bedrooms with twin beds, and 4 bedrooms with single beds all exquisitely decorated. All rooms have luxurious en-suite bathrooms.
Bathrooms:
En-suite.
Kitchen:
Fully-equipped with new Siemens appliances: 2 electric ovens, electric cooktop, 2 microwaves, 2 dishwashers, 2 refrigerators (one with side-by-side freezer), plate warmer and 2 sets of place settings. Direct access to both the large and the smaller dining rooms salon and caves. Dumbwaiter (freight lift) with access to large cold storage unit in the cave.
Living Rooms:
The chateau includes a large dining hall and a smaller private dining room (comfortably seating up to 10), an entrance foyer with magnificent chandelier, a sweeping "escalier d'honneur" with full-size portrait of the Marquis, two elegant and comfortably appointed salons, a charming library with working fireplace, a "fumoir" (18th-century gentleman's den), a Catholic chapel in the main house and a rare 17th-century Protestant temple in the grounds.

Ground Floor:

Dining Room: Large crystal chandelier and floor to ceiling windows with views out over the chateau''s fields and pastures and the rolling French countryside.

Petit Salon: Elegant and comfortable, with large French windows opening onto the park.

Grand Salon: Comfortable sofas and armchairs, sumptuous silk curtains, handsome paintings and engravings, grand piano, marble fireplace, French windows overlooking park and farmland.

Library: Original book collection of the house, comfortable leather sofa, chairs, chaise longe. Marble fireplace.

Fumoir: Intimate sitting room for small gatherings or time alone to work or read. The parquet floor, in an intricate star shape, is listed with the French Monuments historiques.



Other Rooms:
Business centre: 2 printers, with fax. Photocopier and scanner. Fixed-line telephone. 3 desks.
Linen/Cleaning/Towels etc:
All linen and bath towels are included in the rental price.
Outside:
The grounds also include an orangerie, fitted with a handsome stone chimney and French doors, a "glacière"(an C18th ice house), a spring house once used as a laundry, stables, and an active farm. There are three conference rooms, a business centre, and wifi throughout the chateau and grounds.

Area: The grounds span 365 pristine acres, of which some 20 acres are park and manicured gardens, the rest actively farmed.

Outbuildings: Stables, guardian's house, ice house, spring house, and rare C17th Protestant temple, also a listed monument on the national registry.
Additional notes (if any):
Catering & Services

If there is anything you would like to arrange for your stay, please contact us and we will be happy to help. We can usually help you arrange any of the following:

Cook/catering- Maid service/extra cleaning- Local day-trips or tours- Airport pick-up/drop-off- Babysitting service- Welcome hamper/pre-stocked fridge

This is by no means an exhaustive list, so please just contact us to help you arrange any of those little extras that can really make the difference.

Event information

Weddings:

Congratulations on your upcoming wedding !
The grounds of the Chateau are an ideal venue to host your French country wedding.

You want to get married in France? Imagine a park surrounded by majestic hundred-year-old trees, and in the background, this amazing chateau... You and your closest guests along with the Best man and Maid of honor, will stay and spend some memorable time in this authentic monument.

We now have a partnership with a local reception marquee rental company and can supply you with any services upon request – hairdresser, caterer, air-balloon rides… Aude can help you plan the perfect wedding.
Anything to help you organise a unique moment, leaving you to enjoy your big day!

Seminars:

Complete with a fully-equipped conference room and Wi-Fi throughout the chateau and grounds, the Chateau is ideally suited to host your gatherings of clients and colleagues.

The Orangerie is now a great business center with a screen, a podium and a video-projector where you can organise productive work sessions, and still enjoy staying at the chateau once your work day is over. You can then enjoy a nice bicycle ride in the chateau's beautiful surrounding area, or a get-together barbecue night by the fire pit for nice after-work conversations.
Personalised services upon request.

Terms & Conditions
Security deposit €1000. This is paid prior to arrival and will be refunded in full after departure subject to damage inspection.
Energy costs included in the rental price.
Pets welcome - Please enquire.
End of stay cleaning 300€.
Changeover day any day of the week.
No smoking in the property.
Insurance It is recommended that all guests take out insurance to cover against potential cancellation and any accidental damage caused during your stay at the property.

Reviews:

Amazing Chateau With Everything You Need
Posted by anonymous on 26/11/2014

The Chateau is an amazing, well-restored building that oozes charm. With the beautiful furnishings, plethora of books and even a stand of umbrellas at the front door it feels like a home, without the sterile feeling of a typical vacation rental or hotel. The caretakers were wonderful and helpful and the entire property is exceptional! The rooms are nicely restored and the en-suite bathrooms offer privacy for large get-togethers. I highly recommend it for your next stay.

Great
Posted by Marc on 26/11/2014

I have rented many Chateau's and villas over the years, this home was beautifully maintained. Large enough to properly host and impress friends yet very intimate at the same time. The owner has done a wonderful job throughout the home, refinishing antiques wile offering modern conveniences. I will definately give a great rating and will most probably rent again.

Best Way to Get a Sense of France
Posted by anonymous on 26/11/2014

The chateau is absolutely beautiful and the bedrooms with en suite baths are perfect.
We rented cars and drove from Paris to the Chateau. It was an easy drive. We had many relaxing days at the chateau, sitting in the afternoon sun drinking wine. A few days we drove to various surrounding towns for sight seeing including a drive to Normandy beaches.

The chateau is the ideal place to stay to get a real sense of France.


Local Area / Activities
The closest train station is called L'Aigle which can be reached directly from Paris. The closest international airport is Paris Charles de Gaulle, which is 160km away. The local town is just 10mins walk from the chateau and has two boulangeries (one with a wood-fired brick oven), a wine cave (where you can also buy the local calvados and cider for which Normandy is famous), an excellent butcher and charcutier, a mercerie (where the town's hospitable mayor presides over sewing supplies), a pharmacy, a convenience store, a bank and a bar. On a Sunday, you'll be able to buy locally-produced camembert and foie gras, fresh vegetables and locally-raised meat and poultry. You'll also note the 19th Century church with its stained windows of the saints of France and ornately carved altars. On hallowed ground outside the church is the obligatory war monument to the France's lost generation of 1914-1918. Outside the mairie is artillery from the Battle of Normandy of 1945. A 15-minute drive away is the charming cathedral town of Seés, one of the oldest diocese in France. The twin towers of its 13th-century gothic cathedral, lit from within at night, are a luminous beacon for miles around. Today, Seés is a bustling small town with a lively Saturday market. Bayeux: This lovely town combines the roots of Norman history with proximity to the D-Day beaches of World War II. The Bayeux Museum displays one of oldest and certainly most famous embroidered "tapestries" (it is actually a cloth, not a woven tapestry) in the world. The 11th-century tapestry depicts the Norman conquest of England in 1066 and is said to have been embroidered by William the Conqueror's Anglo-Saxon queen, Mathilda. The soaring cathedral, dating from the same epoch, was built by William's half-brother, Bishop Odo. Numerous D-day beaches, museums and memorial sights are located along the Normandy coast, about 100km to the north of the chateau. Not just for history enthusiasts, people also visit the seaside and coastal towns of Normandy for the sandy beaches and excellent seafood. You will find the best oysters in Courseulles! Mont St Michel: Monastery and fortress, Mont Saint Michel rises from the sea just off the coast of Normandy: "like a fantastical manor, like a palace in a dream, eerily strange and beautiful" wrote Guy de Maupassant. You can walk to Saint-Michel at low tide. The abbey was founded in 708, one of the first sites consecrated to the Archangel Michael. The abbey is a textbook example of medieval architecture and its gardens, where the intrepid monks cultivated vegetables for their austere meals, are magnificent. You'll eat richer fare in one of the harbor town's many restaurants. Be sure to visit the boutique of Mère Poulard, known to generations of French schoolchildren for her buttery cookies. Paris: The ultimate day trip from the Chateau is, of course, Paris. Only 1.5 hours on the train you can spend the day in Paris exploring the fast-paced City of Light and return back to the quiet French countryside for a locally prepared dinner and restful night's sleep. Local Amenities Nearest Airport ROISSY CHALES DE GAULLE (Over 100 km) Nearest Ferry port LE HAVRE (Over 100 km) Nearest Village COURTOMER (1 km) Nearest Town/City SEES (15 km) Nearest Restaurant COURTOMER (1 km) Nearest Bar/Pub COURTOMER (1 km) Nearest Beach DEAUVILLE (91-100 km) Nearest Golf BELLEME (36-40 km)
Price Guide
These prices are a guideline only, please use the calendar at the top of the page to search availability and prices for specific weeks. Then you have the option to book the property online.
Key Features
Good for Groups
Dishwasher
TV
DVD player
Internet access
Fire / Stove
Cot available
Close to local amenities
Walk to village
Suitable for young children
Pets considered
Near river beach
Tennis nearby
Golf nearby
Fishing nearby
Watersports nearby