From canyoning to kayaking: choose France for your next adventure holiday
« Back to Articles - Date Posted: 21/02/2014 4:57pm by Alison Cummings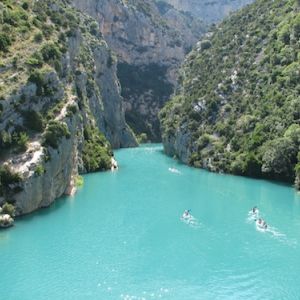 While many people choose to travel to France for its culture, history and food, the country is home to a wealth of exciting locations in which to enjoy an adventure holiday. Destinations such as Nepal and other far-flung countries are often top of the list when planning a break that includes adventure sports, but its proximity, climate and range of activity sports mean that France should not be discounted.
Whether looking for water sports, mountain sports, cycling or other sports, there are plenty of destinations that will suit. Those who enjoy surfing, windsurfing and other beach sports will find that spots such as Biarritz in the Basque country and La Torche in southern Brittany are perfect for their trip. Walkers will find France to be a veritable hotbed for walking routes, from easier routes such as the Alsace Wine Trail to routes that are more suitable for hardcore walkers. Hiking trails such as the GR10, which takes in the length of the Pyrenees, are for the far more experienced, with this 538 mile trail including some steep climbs and cliff face paths with sheer drops. It is estimated that walking the GR10 will take around 52 days for experienced mountain walkers.
Extreme sports fans looking for a combination of mountain and water sports should investigate the Gorges du Verdon - a stunning 25 kilometre long river canyon in Alpes-de-Haute-Provence. The gorge itself is up to 700 metres deep in places, and is incredibly popular amongst tourists: some driving the route, some walking, others kayaking along its length. The gorge also features more than 1,500 different climbing routes offering a generally technical climb from 20 metres up to 400 metres, on good limestone rock with plenty of cracks, crevices and pillars. Other sports, such as fishing, canyoning, rafting and paragliding are also popular in the area, making it a very versatile holiday destination.
Winter sports are also common in the mountainous areas of France, with skiing and snowboarding both popular activities for beginners, amateurs and experts alike. Beginners will find a wide range of opportunities to learn at destinations such as Courchevel 1650 and Sainte Foy, while black runs such as Lac Noir at Les Menuires, Combe de Caron at Val Thorens and from the summit of Col de la Loze down to Le Praz in Courchevel.
Keen cyclists will be able to enjoy anything from a gentle jaunt between beautiful villages to a far more demanding cycle up one of the many cols made famous by the Tour de France. The Tour de France has done a great deal for cycling tourism in the country, and almost all of the country's 550,000 miles of roads (which excludes motorways) are open to cyclists. Whether you want to explore the beauty and vineyards of the Loire Valley or opt for a hardcore slog through Alpine routes, there is something to suit all tastes.
From skiing to cycling, and walking to windsurfing, there really is something for everyone when it comes to adventure holidays in France.
Follow Alison Cummings on Google+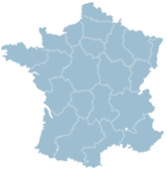 Select a location on the map to display properties within the region.