Five Top Holiday Regions in France
« Back to Articles - Date Posted: 25/04/2017 1:55pm by Alison Cummings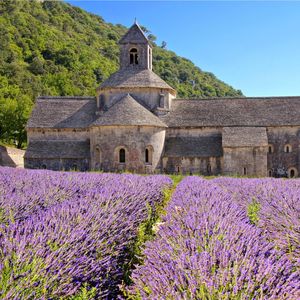 France is a huge and diverse country – so exactly where should you be looking to spend your holiday? We've put together the top regions in France that you simply have to visit!
Provence:

This is an extremely popular destination for people looking to rent holiday villas in France.
This region stretches from Orange right along to Nice – there are beaches and vineyards aplenty in this vibrant part of France, meaning there's something for everyone. Public transport is particularly good in this part of the country and there's a vast train network you can use to get from place to place.
Alternatively if you're an explorer you may want to look into hiring a car or you can always use the local buses. Holidays in France don't get much better than when you holiday in Provence!
Brittany:
Brittany's coastline runs for over 700 miles along the Western edge of France. It backs onto the Atlantic Ocean which can be a little chilly during those winter months, but in the summer temperatures do tend to pick up. There's plenty to do in Brittany, and there are many attractions on offer for children and adults of all ages. Getting to Brittany isn't a challenge either – it's a day's journey in the car from the UK, or a short hop on a flight out of the UK. There are many gites in France for hire – a lot of them in Brittany!
Auvergne:
Holed up in central France, Auvergne is a fantastic holiday destination. If your idea of a holiday doesn't involve lazing around on the beach, Auvergne is definitely the place for you! There are lots of different activities on offer in Auvergne, from a round of golf to the chance to explore a dormant volcano. If you like relaxation and adventure in equal measure on your holiday, make sure you looking into hiring a holiday villa in Auvergne.
French Riviera:
Infamous for the miles upon miles of sunny beaches that can be found along it, the French Riveria is a firm favourite with tourists looking to escape for a holiday involving sun, sea and sand! There's plenty to do on the French Riveria including a visit to world-famous towns such as St Tropez, Cannes and Nice. Accommodation around some of the more affluent areas isn't always cheap – but there are plenty of holiday villas in and around these areas that are extremely reasonable in price.
Corsica:
Situated off the coast of southern France, Corsica is a firm favourite with tourists from around the world. There's so much to do there – including a brisk kayak journey along the coast, many hikes and strolls to be had, and various museums and sites of interest for you to visit. Corsica is a fantastic destination for tourists thanks to its rich history and culture.
France is a country made up of many vibrant regions, so make sure you choose your holidays in France extremely carefully so you end up experiencing somewhere different each time you visit. Remember one of the cheapest ways to find accommodation during your time there is to look at the many different villas in France that are available to rent – there are some real bargains out there!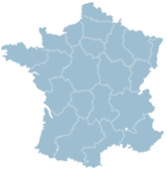 Select a location on the map to display properties within the region.