Easter in France - what do the French do?
« Back to Articles - Date Posted: 20/03/2019 5:48pm by Alison Cummings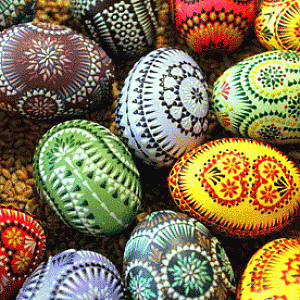 Although Good Friday is not school holidays, the French often take the entire weekend as a break. Consequently, there are many activities at Easter and some unusual traditions that are definitely worth experiencing.
French Easter Traditions
Part of the Christian tradition in France is the significant change in ringing bells across Catholic Churches. The bells fall notably silent on Maundy Thursday to act as a sombre reminder of Jesus' sacrifice. As this is a slightly more serious French tradition, it is common for parents to tell their children that the bells have flown off to visit the Pope! However, the bells ring out as usual on Easter Sunday itself to celebrate the resurrection.
Of course, Easter is associated with chocolate and French chocolatiers are experts at delivering Easter treats that are essentially works of art! The Streets of Paris, in particular, boast huge decorative chocolate displays, including the usual eggs and bunnies, but the French also have the tradition of 'Poisson D'Avril'. These are chocolate fish which are typically in stock from April fool's day but spawn many children's Easter games. As well as these unusual games and, of course, Easter egg hunts, children also roll raw eggs down a slope: the one that isn't cracked at the bottom is declared the winner!
In Alsace
In Alsace, Easter markets are plentiful across the whole weekend, including the well-renowned Place de l'Ancienne-Douane and the Place des Dominicans. These occur in the town of Colmar along the Alsatian wine route and comprise of fantastic stalls, shows and a variety of food and drink. It is great for music lovers with music Café's, jazz bars and incredible concerts. For families, there are children's' stalls, with more shows and animals to keep them entertained. A visit to the Parc du Champ de Mars is well worth a visit, and on Easter Saturday there is an Easter Egg hunt from 2pm to 5pm. This is only 2.50 Euros per person and is a great way to get involved in Easter traditions.
In Languedoc-Roussillon
If you fancy exploring local Christian traditions in your Easter break then the Procession of the Sanch in Perpignan is highly recommended. This is part of the Good Friday celebrations and consists of a long procession of robed individuals that symbolise the brotherhood of La Sanch. This was founded in the early 15th Century at the Church of St. Jacques and signifies the accompaniment of prisoners to their execution, which was hidden by the robes to prevent them from being killed by their victims. This tradition became symbolic of Christ's procession to his crucifixion and is one of the more unique Easter traditions in France.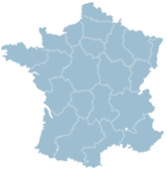 Select a location on the map to display properties within the region.