Paris et Le Jour de la Saint Valentin
« Back to Articles - Date Posted: 13/02/2018 4:02pm by Milenna Pessoa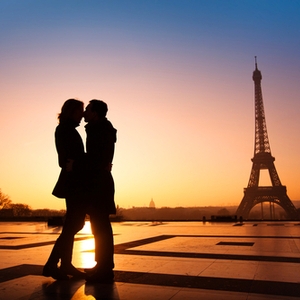 Dubbed one of the most romantic cities in the world, Paris is the destination of choice for many couples looking to celebrate their amour. Poetry, music, art, gastronomy, isn't everything just a tiny bit more romantic in Français? Paris rhymes with romanticism, walks hand in hand along one of its narrow alleyways and breathtaking sunsets by the Seine. And when it comes to romantic getaways, the ville de l'amour has all you need to spend an unforgettable time with your better half.
Inspired by all the love that is in the air, French Maison has listed some cool ideas to enjoy this date with all the glamour it deserves. Check out our hot tips for Le Jour de la Saint Valentin in Paris!
Petit-Déjeuner


To start the day, what better than a wonderful breakfast. Well know for its luxury breakfast menu, Claus is located in the heart of Paris, just a stone's throw from the Louvre, and it serves the best of France: croissants, complete breads, assorted pastries, perfect cereals, fresh juices and great coffee.
On the special menu for Saint Valentin are included: several mini-viennoiseries (croissants, biscuits, chocolate, cookies raisins), bread and cereals, butter, dessert, a salad of fresh fruits, salmon, cheese, cookies, brownies, scones and even a breton puck with white chocolate ganache and berries specially designed for Valentine's Day.
Claus is open all day for lunch and afternoon tea and Sunday brunch but make sure to book in advance not to be disappointed.
Romantic Strolls

Sightseeing in Paris is already a great program for those in love. But to make things a bit more romantic, try those places couples from all over the world come to 'immortalise' the love that unites them.
For instance, there is the 'Mur des Je t'aime' (Wall of 'I Love You'), a haven of peace in a corner of Montmartre. There, love is universal and translated in most languages and dialects of the world. The idea came from Fréderic Baron, an artist who once had a dream to discover the world but soon realised that could not be done. Since then, Fréderic decided to discover the world through the various ways of expressing love. He thus began a search with neighbours and acquaintances of other nationalities, eventually contacting all international embassies he possibly could. An insane quest for love expression which culminated in 1000 'je t'aime' written in over 300 different languages.
Another interesting place is the 'Pont des Arts', popular spot with couples who wish to be joint together for eternity (symbolically, of course). It is a pedestrian bridge in Paris, where lovers attach padlocks with their first names written or engraved on it to the railing or the grate on the side of the bridge to symbolise their union. If you like the idea, do not forget to take your padlock to make sure to 'lock' your loved one.
A Royal Dinner

On this more than special day, there is nothing like dinner in one of the most renowned restaurants of Paris: The Restaurant Lapérouse!
Established over 200 years ago, the Lapérouse remains one of the most prestigious in Paris, and is full of History and stories of politicians of a few centuries back wooing their mistresses with diamonds in the closed quarters of the landmark, which were accessed via a dedicated network of underground tunnels linking the restaurant to the places of power in the French capital.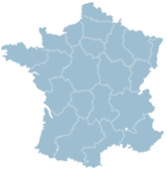 Select a location on the map to display properties within the region.