Five of the Best Places to Ski in France
« Back to Articles - Date Posted: 05/10/2016 7:51am by Alison Cummings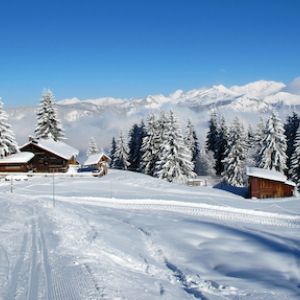 France is well known for some of the best ski resorts in the world. The French Alps tend to be hugely popular in winter and spring when tourists head to this exquisite part of the globe to explore the attractions and sporting facilities. So, which French locations offer the best places to ski? Here are 5 remarkable suggestions.
Courcheval
Situated in the Tarentaise Valley in the French Alps, Courcheval boasts expensive property prices and ski conditions suitable for beginners or the more experienced skier. Boasting the highest location in the resort, there is a private airport, a range of shops, and exquisite restaurants, serving French, Italian and international cuisine, suitable for a variety of taste buds. Don't forget to sample the delicious fine French wine while you relax! Those travelling with a young family will enjoy the cinema, indoor climbing wall, bowling alley and sledging, as well as the traditional slopes.
Val d'Isere
Located just 5km from the border with Italy, Val d'Isere is the perfect resort for those who have some skiing experience. Here, you'll find a variety of locations from the lively main resort to the more tranquil villages of Le Fornet and La Daille. With over 300km of piste and unlimited off piste skiing, 96 lifts and fantastic conditions, its ideal for anyone searching for incredible scenery, chic amenities and fabulous winter sport activities.
Megeve
A charming resort, Megeve has a beautiful sunny climate which compliments the snowy surroundings perfectly. The slopes here are ideal for skiers of all abilities, while the mountain restaurants, old town centre and chic shops make this ideal for a relaxing winter break.
Meribel
Those wanting to explore the party capital of the French Alps should head to Meribel. One of the largest villages in the area, Meribel boasts a vast array of shops, bars, restaurants and a market. Those who prefer more serene surroundings should opt for Meribel village at 1400m altitude. Featuring a bakery, supermarket, walking, dogsledding and skiing, there is still plenty to see and do.
Chamonix
Located at the base of Mont Blanc, Chamonix has striking scenery, fantastic nightlife and incredible activities. From local art workshops to world skiing events, golf course and nature reserve, there are plenty of pursuits for the whole family to enjoy. Those who love staying active will particularly relish snow sports, the opportunity for hiking and the sports centre.
To view some of the best French ski chalets, click here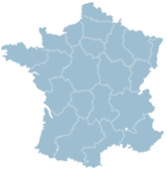 Select a location on the map to display properties within the region.