Explore the dizzying wonders of Le Haut Var
« Back to Articles - Date Posted: 26/01/2017 1:47pm by Alison Cummings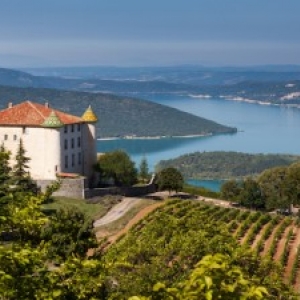 If the thought of hilltop villages, forested valleys, hairpin roads, village markets brimming with quality local goods and world-class views, all shaped by century upon century of rich history sounds like your vision of a dream getaway, then Le Haut Var, an area of Provence in the south of France, might well be the ideal holiday destination for you.
Villages of the Haut Var
There is a scattering of charming villages which offer a plethora of unique accommodation options across the stunning Haut Var region. Less saturated by tourists than the Provençal towns of Avignon, Aix and Arles, these cosy hubs of activity dotted across the sprawling high grounds hark back to the roots of southern French tradition and bring many an idyllic postcard picture to life. Try Tourtour, 'the village in the sky' for its preserved stone fountains and wash-house or Bargemon, a village still bearing evidence of its medieval fortification, for just two of many delightfully untainted retreats in the Haut Var region.
Le Gorges du Verdon
If you do travel to this plentiful region of the south of France, then there is one place you simply must visit: Le Gorges du Verdon. Europe's answer to the Grand Canyon, this wild and mighty natural scar carves across 15 miles of rocky land and boasts a crevice of some 2000 feet in depth; it truly is one of the world's most awe-inspiring feats of nature. Besides just marvelling at the view, you can take advantage of a vast range of outdoor activities on offer, should you wish: from hiking and mountain biking to, *gulp* bungee jumping, there is something for even the most extreme of adrenaline junkies to enjoy. There are also plenty of water sports to take part in here, including kayaking, rowing and white water rafting, both at Le Gorges du Verdon itself and at the nearby lakes of Ste Croix, Esparron, Quinson and Serre-Ponçon.
Le Thoronet Abbey
Also well worth a day's excursion to in the Haut Var is the former home of Cistercian monks, Le Thoronet Abbey. Built in the late twelfth and early thirteenth century, this grand religious centre, situated between the towns of Draguignan and Brignoles, is steeped in a rich history. Its distinct lack of decoration or ornament is decidedly Cistercian and works to enhance the abbey's already imposing grandeur, with bare stone walls producing echoing acoustics which historically meant that the monks were forced to sing slowly and in perfect order. Nowadays, the abbey's long and vibrant past is presented to the public in the form of a museum.
These are just some of the numerous delights of the Haut Var region, which, compared to the thriving tourism industry in other parts of Provence, is outrageously – be it a good or bad thing – underrated.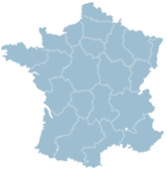 Select a location on the map to display properties within the region.