Banish post-festive blues with holiday plans
« Back to Articles - Date Posted: 09/01/2018 5:17pm by Alison Cummings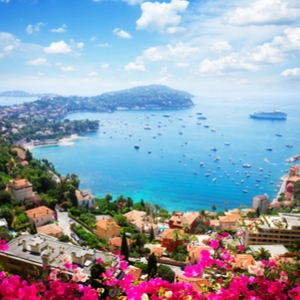 Come January, life can seem more than a little flat. One of the best ways to banish the midwinter blues is to book your next break. So, it's a great time of year for planning for and thinking about warmer weather and holiday freedom.
Equally, of course, especially if you have school age children and are tied into term dates, planning ahead also gives you a lot more chance of getting your holiday accommodation and dates of choice.
There are many reasons why France has long been a favourite travel destination for Brits. The beauty of its landscapes and countryside, from Normandy to Nice, the fineness of its cuisine, and its rich history and culture are just some of them. Add to that the sheer variety of vacation options, whether you want to ski, bask in the sun on the beach, hike, cycle or anything else, France is hard to beat. Oh, and did we mention that it's extremely easy to get to from the UK as well?
What's more, you'll also find a great range of accommodation over the Channel, to suit your needs, from luxury villas to glorious chateaux, cottages and traditional Gites.
With self-catering, you have more freedom to enjoy the holiday you want, and a lot more space, too, making this style of holiday accommodation ideal for groups and families. Creating your own home from home can also save money, and give you a more authentic experience of life in France at the same time, as you chat to neighbours or shop in local shops and markets in a way you wouldn't be able to in a hotel.
But, of course, it doesn't mean spending all your time cooking and washing up, you can sample nearby restaurants to your heart's content.
So, whether you're skiing in the Alps, heading for the beaches of Brittany, or venturing to the South of France, you can find the perfect self-catering holiday to suit you.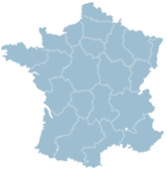 Select a location on the map to display properties within the region.