10 excellent reasons for a vacation in Aquitaine
« Back to Articles - Date Posted: 14/10/2013 9:46am by Alison Cummings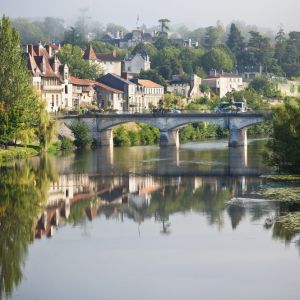 1. Amazing diversity of landscapes
As the third largest region of France, the Aquitaine region has a wealth of natural spaces and a huge variety of beautiful landscapes.
2. A mild and sunny climate throughout the year
Bordered along the whole of its west coast by the Atlantic Ocean, Aquitaine is bathed in a mild oceanic climate with the influence of the Gulf Stream. The 2,200 sunshine hours per year make the Bordeaux region similar to the Mediterranean.
3. An outstanding gastronomy
Local speciality such as oysters from Arcachon, foie gras from the Landes or Dordogne, ewe's milk cheese from the Pyrenees, prunes from Agen, canelés from Bordeaux, excellent fish all along the coast.
4. Exceptional vineyards around Bordeaux
Enjoy a wine tasting from the famous Saint Emilion, Médoc or Sauternes vineyards. Stretching over 145,000 hectares of vines, Aquitaine is the largest region of fine wines in the world.
5. Stunning coastal resorts, excellent for swimming, surfing and sailing
Biarritz on the Basque coast, Arcachon with the Pilat sand dune (the largest in Europe), Lacanau, Hossegor, Capbreton, Saint-Jean-de-Luz…are some of the most famous seaside resorts.
6. The beauty of the Dordogne scenery and its meandering river
Admire the breathtaking beauty of the ever popular Dordogne. There's much to enjoy, from tranquil villages and rivers meandering through miles of unspoilt countryside, to the pre-historic caves of Lascaux.
7. Unique historical heritage
It is the most abundant region in France for prehistoric sites such as the remains of the Vezere Valley and the Lascaux cave paintings listed as a world heritage site by UNESCO.
8. Castles galore
The Middle Ages left captivating impressions throughout Aquitaine. The region is dotted with fascinating bastide towns and villages: La Roque-Gageac, Domme, Sare, Labastide-d'Armagnac, and castles: Beynac, Castelnaud, Bonaguil.
9. Strong traditions
Basque games and festivals: Basque Pelota (precursor of tennis), Skittles "Quilles" and Basque Power games "Jeux de Forces" are famous in Aquitaine. Wine festivals take place around Bordeaux throughout the year and many music festivals including the Basque coast music festival which takes place every summer.
10. A wide range of outdoor activities
From golfing, surfing, body boarding and swimming, to cycling, canoeing, horse riding, tennis, fishing, hiking in the Pyrenees, exploring the valleys and forests to name but a few.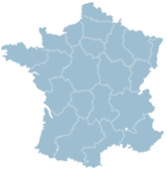 Select a location on the map to display properties within the region.