Enchanting château situated in the genuine French environment of your dreams.
Sleeps:
34
Bedrooms:
15
Weekly price guide:
&pound8703-&pound15297
Pool:
Yes
Type:
Chateau
Property Ref:
CHA2421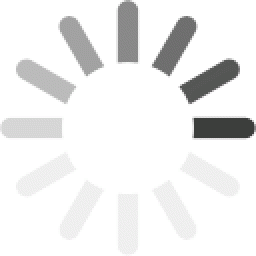 General Description
With its historical roots in the 1400s, this is an enchanting château situated in the genuine French environment of your dreams. Take your friends and family members on a different kind of holiday. Perhaps you desire a wine tasting journey, a golfing break, outdoor pursuits, or simply a wonderful holiday with your loved ones. The 54 acres of grounds include three ponds (that are available for fishing) and a heated outdoor pool. Within the estate are 3 other buildings available for rent that can be hired independently or in conjunction with the chateau for groups of up to 30. All buildings within the estate have their own outdoor seating areas for privacy. There is a chapel on site that can be used for a wedding service. This 15th Century Château is beautifully located on a ridge overlooking the pastoral landscape. The charming Château and its surrounding buildings have high ceilings, massive oak beams, original fireplaces, grand windows, inspiring country-style kitchens, extravagant drawing rooms and beautiful bathrooms. All buildings have easy access to the swimming pool and their own outdoor seating areas where you can enjoy relaxing evenings with enchanting views overlooking the park and valley.
Accommodation Facilities
Bedrooms:
On the second floor there are six large bedrooms, all with their own particular charm.
Kitchen:
The kitchen is fully equipped and includes dishwasher and washing machine.
Living Rooms:
This is no pompous Versailles castle, but greater is its charm. For instance, the dining hall is equipped with a wonderful fireplace from the 1400s. A vigorous, crackling log fire always accompanies the lobster dinners and hunting parties held during the autumn season. The drawing-room and the library from the 1700s exhibit paintings and wooden panels, and the second floor bedrooms likewise possess their own particular charm – nothing extravagant, but a lot of French atmosphere.

The dining room has a beautiful fireplace from the 15th century and grand oak furniture with room for 22 people to eat.
Other Rooms:
There is also a library with antique furniture and a drawing room with more antique dining furniture and a grand fireplace. The games room includes a table football table and there is also a downstairs bathroom.

The Grand and Petite Park Houses
The Grand and Petite Park Houses date from the 18th century were fully renovated in 2000. The building is situated just 100 meters from the castle and with direct access to the pool and the kitchen garden. The Park Houses boast a beautiful view over the old castle park and the chapel. Massive ceiling beams, five meters to the ceiling, and terracotta floors create a superb living environment.

Brittany is wonderful in the summer. However, the question is whether it is not even nicer during spring and autumn. Then, it is both comfortable and cozy to gather around a fire even if the temperature hardly ever drops below zero Celsius. If you, for example, come in the beginning of April you will meet the spring. Broom, rhododendron, lilacs, and daffodils are then in full bloom. If you visit us in December, you will enjoy the spectacularly colorful scenery, the high air, and the characteristic French morning mist which settles like a lake in the valley.

Grand Parkhouse – With its 140 square meters and six to eight beds, this accommodation is recommended for two families or three to four couples. The house has a large, beautiful kitchen with a dish-washer. The living room has glass sliding-doors facing the park. There are three bedrooms with separate bathrooms on the second floor. It is 25 meters to the pool.

Petit Parkhouse – With its 60 square meters and four beds, this accommodation is recommended for two couples or a family. The ground floor contains the living room and the kitchen which includes a dish-washer. The second floor has two attractively decorated bedrooms with a shared shower. There is a beautiful view of the park and only 25 meters to the pool.

Gate House – This is a beautiful stone-house from the early 1800s with over four meters to the ceiling and wooden floors in massive oak. The renovation is intended for those of you who enjoy and have that special feeling for rustic, country-side Brittany.

The ground floor has an open floor plan including living room, dining room, and kitchen. The rooms are divided by oak pillars and a large, wonderful fireplace. The chimney ascends through an open space all the way to the inside ceiling beams; this gives the entire house a feeling of immense spaciousness. A rustic oak stairway leads up to three lovely bedrooms and a large bathroom with double showers and a separate toilet. The hallway outside of the bedrooms is a balcony with a view of the living room and dining room below.

The Gate House is 140 square meters. It has three double rooms and a large verandah facing south. The house is situated right next to the castle's old kitchen garden which is surrounded by a wall. This is also where the pool is located.
Linen/Cleaning/Towels etc:
Linen & towels available for hire for 15 euros per person.
Outside:
Outside the grounds are made up of 54 acres of private land, three ponds, lovely park area, a private heated pool and plenty of outdoor furniture. Fishing and hunting (pheasants and partridge with pointers) are available at the property and its surrounding area.
Additional notes (if any):
Catering & Services
If there is anything you would like to arrange for your stay, please contact us and we will be happy to help. We can usually help you arrange any of the following:
Cook/catering
Maid service/extra cleaning
Local day-trips or tours
Airport pick-up/drop-off
Babysitting service
Welcome hamper/pre-stocked fridge

This is by no means an exhaustive list, so please just contact us to help you arrange any of those little extras that can really make the difference.

Event information

Capacity
Indoor reception capacity: 50 persons (in chapel)
Outdoor reception capacity: 75 persons
A marquee is available for around 2.300€. There is a 200€ to hire the chapel (covers cleaning etc).

Availability
All year round

The Service
There is a chapel on site that can be used for a service. The Swedish owner who speaks both English and French can be your hostess and can help you arrange everything from start to end.

Catering
From 75€ to 150€ p/p

Other Services
Flowers: Yes, Live bands/DJs: Yes, Transport: Yes, Marquee hire: Yes, Photographer: Yes

Accommodation
Up to 32 guests can sleep at the chateau. There are several hotels in the nearest village of Combourg.

Travel
Dinard, 40 min away (Ryan Air). Rennes, 30 min away.

The Rose House (with festive hall)
From 15th of March 2012 the Rose house with its beautiful festive hall will be ready to welcome its first guests. The old gardener house and cider room from the 18th century has regained life and weddings and anniversaries has from now on found its obvious location at the Château.

The house has been beautifully restored with all its genuine charm and its old character well kept. The old oak beams, granite walls and the grand fireplace are now mixed with large windows from floor to ceiling, antique terracotta floor and a kitchen especially made to serve you and your friends.

Terms & Conditions
Security deposit 500€. This is paid on arrival and will be refunded in full after departure subject to damage inspection
Energy costs included in the rental price.
Pets welcome if they are well behaved.
Changeover day Saturday.
End of stay cleaning included. Please leave the property in the state that you found it.
No smoking in the property.
Insurance It is recommended that all guests take out insurance to cover against potential cancellation and any accidental damage caused during your stay at the property.

Reviews:

Best described as something from a movie......
Posted by Anonymous User on 11/06/2012

We have just returned from our wedding which we held at the Chateau. I am struggling to find words to describe how beautiful it was, the Chateau and grounds are best described as something from a movie and the owners Marie & Roland could not do enough to ensure our day and entire stay was as smooth and memorable as possible. It was a special day and a memory that will stay with us forever.

Superb stay!
Posted by Claes and Ingrid on 16/07/2010

Thank you for the, all together, superb stay! Just as our guests, we were virtually enthralled with the castle and the Gate and Parkhouses' atmosphere and surroundings. We were in luck with the weather, and the service as well as the food etc. worked perfectly. And therefore, all the credit to all your assistants.


Local Area / Activities
The nearest port is St Malo and the nearest village is Combourg. The chateau is 150km to the beaches of the D Day landings. The chateau is situated only 30km from the town of Rennes. 30km in the other direction takes you to the sea and the resort of Dinard with some of Brittany's finest beaches. Nearby you find the port of St Malo with its characteristic town wall. All the ferries that go to the Channel Islands leave from here. Nearby lies the coastal town of Cancale, where shellfish connoisseurs meet from all over the world, to visit the oyster farms and savour the fruits of the sea at one of the picturesque restaurants. Other sights worth seeing include the abbey and former pirate nest Mont St Michel, as well as the villages of Vitre and Dinan - with their ancient city centres dating from the 12th century. In addition to good food, fascinating culture and beautiful beaches, there are seven different golf courses nearby. Some of these courses are placed around fantastic castles while others like Golf de Dinard is a seaside/links course with breathtaking view over the sea. Local Amenities Nearest Airport Rennes or Dinard (36-40 km) Nearest Ferry port St:Malo (36-40 km) Nearest Village Combourg (3 km) Nearest Town/City Rennes or St.Malo (31-35 km) Nearest Restaurant Hotel du Lac or Hotel du Château (3 km) Nearest Bar/Pub Comback Bar (3 km) Nearest Beach Cancale (31-35 km) Nearest Golf Les Ormes (10 km)
Price Guide
These prices are a guideline only, please use the calendar at the top of the page to search availability and prices for specific weeks. Then you have the option to book the property online.
Key Features
Swimming pool
Dishwasher
Washing machine
Internet access
Fire / Stove
Cot available
Close to local amenities
Walk to village
Suitable for young children
Pets considered
Near sea beach
Golf nearby
Fishing nearby
Watersports nearby