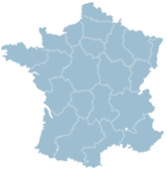 Select a location on the map to display properties within the region.
A historic chateau situated in the Seine Maritime area of Normandy.
Sleeps:
18
Bedrooms:
9
Weekly price guide:
&pound3363-&pound5493
Pool:
No
Type:
Chateau
Property Ref:
CHA2467
General Description
This is a historic chateau situated in the Seine Maritime area of Normandy, a beautiful and historical part of France. The Chateau has been restored to a very high standard and is available for short stays, family holidays and special events. It is difficult to imagine a more uniquely or ideally situated property than this Chateau, which stands in this elevated location above the Caux valley in an area that has been at the heart of some of the most fundamental periods of French and European history spanning back over many centuries. The charm of the undulating rural countryside around the Chateau is enhanced by the remarkable chateau estates rich in history surrounding the local village. Some have been opened to the general public, while others can be visited as guests of the Chateau by private arrangement. Many visitors enjoy the peaceful parkland surroundings of the Chateau grounds, possibly coupled with walking and cycling through the nearby Normandy countryside. Neighbouring estates have agreed to make available a host of country pursuits for those of the guests seeking a greater level of activity including riding, fishing and shooting. The chateau perfectly combines a chateau rich in history with the comforts and privileges of 21st century living. The Chateau has recently been fully restored and will be solely occupied by you when you are there. The range of services included are from total self- catering to fully serviced. There will always be a representative and handyman onsite.
Accommodation Facilities
Bedrooms:
There are a total of nine bedrooms all with en suite facilities with either shower or bath.
At present there are 2 large main bedrooms, a balcony bedroom and a gold bedroom, and two other bedrooms which are larger and more palatial. There is also a medium sized blue room and the smallest is the red room. In addition to the above are two bedroom suites with two double beds, a large sitting room and one bathroom per suite.
Kitchen:
Formal kitchen and the adjoining cooking area with two cookers, fridges, freezers, cupboards for storage, dishwasher and a washing machine with tumble dryer.
Living Rooms:
The usable area of the chateau is the blue salon, the beige salon, the dining room.

Linen/Cleaning/Towels etc:
Linen & towels included.
Outside:
All main halls are accessible as are the gardens with the exception of an area used by goats and sheep.
Additional notes (if any):
- Please inquire for catering and services available.

Terms & Conditions

Security deposit 20% of the total
Energy costs included.
Changeover dy any day of the week.
No pets allowed.
No smoking in the property.
Insurance It is recommended that all guests take out insurance to cover against potential cancellation and any accidental damage caused during your stay at the property.
End of stay cleaning - Please enquire.

The outbuildings and two houses are not part of the rental and are being restored.
There is some ongoing works in the garden.
Local Area / Activities
The Chateau is 15 minutes from the coastline of Normandy with its unspoiled rural beaches. The closest beaches are the charming Veules les Roses Veulettes sur Mrer Vareggville sur merand St Valery en Caux. At some of these you can buy the fishermen's fresh catch of the day. There are daily markets in the area at many different local towns, including Doudeville (nearest town), Cany Barville, St Valery, Yvetot, Fauville en caux, Caudebec en caux, Bolbec, Duclair and more. Cany Barville, just 10 minutes' drive, has a lovely lake with water sports and cycling trail. Rouen and Dieppe are each about 30 minutes' drive from the house and are packed with interesting places to visit. 45 mins away is Honfleur with its great quayside restaurants, cobbled streets and art galleries. There are great restaurants in Hericourt en Caux, St Valery, Cany Barville Yvetot and surrounding villages just minutes' drive away. Historic Chateaux and beautiful gardens are plentiful, the area abounds in lovely countryside with rivers and many watermill abbeys. Perfect for relaxation and getting away from it all!

History Perhaps one of the principal aspects of modern European history found at Normandy is the impact that World War II had on the area, from the early days of the German occupation through to D-Day and beyond when the allies returned to mainland Europe after finally defeating the oppressors. In 1940 as commander of the 7th Panzers, Rommel took the surrender of the French Army and the Highland Division at nearby St Valery en Caux, after which he occupied Chateau Sommeil as his base. It is impossible to overlook the Normandy beaches where the D-Day landings took place, locations that remain a magnet to visitors from around the world who flock to see these stark reminders of the Allies' first hard won steps towards freeing Europe. There are historic locations such as Sainte-Mère-Eglise and Pegasus Bridge where the resident population still extends a warm welcome to the families of those soldiers who fought for their freedom in this foreign land.

Transport Easily accessed via the Channel Tunnel and a variety of Channel Ports with the closest, Dieppe, being barely 40 minutes drive, the heart of Paris can be reached in a speedy 90 minutes by one of the regular direct trains from nearby Yvetot Station. - Train: Paris by Train from Yvetot [5 miles] 1 hour 20 mins with frequent services througout the day. - Ferries: Transmanche ferry service twice a day from Newhaven to Dieppe. [30 mins from chateau] Voyage takes four hours. - Transmanche: daily from Portsmouth to Le Havre [45 mins to chateau]. - Cross channel Ferries at Dover to Calsis or Boulogne 2 hours 30 from Chateau]. - Air: Private Flights by arrangement from Uk to Vittefleur six mile from Chateau, Daily flights from UK city airport to Deauville [45 mins from chateau].

Local Amenities Nearest Airport Charles De Gaulle (Over 100 km) Nearest Ferry port Dieppe (26-30 km) Nearest Village Hericourt (3 km) Nearest Town/City Cany Barville (7 km) Nearest Restaurant Hericourt (3 km) Nearest Bar/Pub Grainville le Tenturie (3 km) Nearest Beach Veullets sur Mer (10 km) Nearest Golf Dieppe (26-30 km) Activities available close by: - Horse riding: Arrangements can be made with local stud farms and equestrian centres. - Golf: Enjoy a round of golf at Golf de l'Etretat, Golf de Dieppe Pourville, Golf de Jumieges, Golf de St-Saens and La Foret Verte de Rouen. - Hunting: By arrangement with local gamekeepers for Deer and Wild Boar hunting, in areas close to the Chateau. - Pony and trap rides: Rides by arrangement in a chauffuered pony and trap through the leafy lanes and beautiful villages in the seine maritime area. - Airsoft skirmishing: an action game based on military simulation. - Flying Clubs: Aeroclub Cauchois Vittefleur, Aero-Club de Dieppe, Aero Club d'Yvetot, Aero Club de L'estuaire de la Seine, Aeroclub de Rouen Normandie and Aero Club Le Havre Jean Maridor. - Fishing: Fishing by arrangement with local gamekeepers. Sea Fishing within easy access at Dieppe, Saint-valery-en-caux and other areas. - Walking: The area around the chateau abounds with local views and many scenic walks. - Watersports: Lake Caniel is a leisure park open all year. It is located on the axis Vittefleur Fecamp / Saint Valery en Caux. Aquatic activities such as water skiing, the water park, canoeing, swimming (supervised July / August) but also bowling, mini-golf, and bungy-jumping. - Bird Sanctuaries & Bird Watching: There are a number of Bird Sanctuaries and protected areas near the Chateau - Siling: Sailing and boat trips are available at most seaside villages. - Casino: Casino de Saint-Valery-en-Caux, Dieppe, Deauville and Fecamp. - Parachuting & Sky-Diving: 40 minutes from the chateau. - Hot Air Balloon Flights: 30 mins from chateau.