12th Century Chateau nestled just south of the Loire Valley,
Sleeps:
50
Bedrooms:
19
Weekly price guide:
&pound7862-&pound12764
Pool:
No
Type:
Chateau
Property Ref:
CHA2449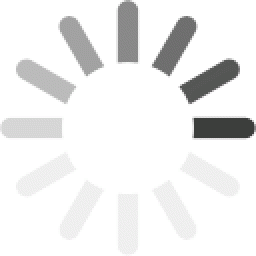 General Description
The imposing 12th Century Chateau is surrounded by 56 acres of maintained grounds and is nestled just south of the Loire Valley, surrounded by numerous features of the period and region including countless hidden away Roman ruins, abbeys and picturesque villages. The oldest part of the Chateau itself was constructed on Roman ruins and later expanded during the 16th and 19th Centuries. The Chateau has 16 bedrooms and makes an ideal venue for functions such as weddings, anniversaries or other group events. It is able to accommodate up to 51 guests in comfort. The normal 34-person capacity can be augmented with 11 additional full sized single beds in the chateau and a three bedroom cottage can be rented to accommodate an additional 6 guests. 2 children's cots are also available to rent. Please note that the online price is based on groups of up to 34. Please contact us for a quote if your group size exceeds 34. The rental price for the cottage varies by the season. Please contact us for a quote. A large number of weddings are hosted at the chateau and can seat parties of up to 200 indoors with larger receptions on the terrace or in the park where marquees can be set up.
Accommodation Facilities
Bedrooms:
The floor has 3 bedrooms (each with en-suite bathroom facilities), 2 with king-sized four-poster beds and one with twin single beds.

The second floor has six bedrooms, three of which have en-suite bathrooms and king-sized four-poster beds. There is also a large 3-bedroom suite with full bathroom plus separate WC. One bedroom has a four-poster king-sized bed, one a queen-sized and one a double. In addition 2 cots and 2 high chairs are available.

The third floor contains 3 two-bedroom suites. Each suite shares a full bathroom and one has an additional WC. Five of their six bedrooms have full-sized double beds and the sixth has twin single beds. There is also a 7th bedroom on the floor with double bed and en-suite bathroom.
Bathrooms:
There are 3 WCs on the ground floor.
Kitchen:
A large well-equipped kitchen including a large double refrigerator and professional dishwasher directly serves both dining rooms and the terrace.
Living Rooms:
The chateau main entry on the ground floor gives direct access to the large mirrored dining hall, a smaller dining room and the main staircase offering access to the reception rooms on the first floor.

The first floor entertainment rooms, served by a large entry foyer include a music room with marble fireplace, a reception room and a library. All have wifi internet internet access.
Linen/Cleaning/Towels etc:
All bed linen and towels are included in the rental price.
Outside:
The estate lies within 56 acres of tranquil gardens and parkland. It is located behind gated and secured walls and as such offers excellent security for large groups with children. The gravel driveway extending up to the front of the chateau provides a serene and idyllic setting for an afternoon cocktail and game of boules in the sun. A large terrace overlooking the rear garden with fountain and gazabo is directly served from the kitchen and is ideal for entertaining. Sun loungers and outdoor furniture together with a BBQ are available for outdoor use by guests.

The substantial number of outbuildings and beautiful grounds that comprise the estate can be used for a wide variety of functions and events. In particular the old carriage house which has been transformed into a banquet hall seating up to 200 people can be used for weddings, seminars and catered events. For catered occasions the facility comes with a catering kitchen, WCs, and separate parking area for non-resident guests.
Additional notes (if any):
There are excellent and very professional local caterers in the area. Alternatively, a full or part time cook can also be arranged with cost dependent on expectations. Maid service, extra cleaning, and babysitting are available for a fee.

A large number of weddings are hosted at the chateau and can seat parties of up to 200 indoors with larger receptions on the terrace or in the park where marquees can be set up. The Chateau provides wedding planning services for a fee or can provide contact information for caterers, musicians, florists, marquee hire etc. to those wanting to make their own arrangements.

*Please note there is an additional cost for the Hall.

Events

A large number of weddings are hosted at the chateau and can seat parties of up to 200 indoors with larger receptions on the terrace or in the park where marquees can be set up. The Chateau provides wedding planning services for a fee or can provide contact information for caterers, musicians, florists, marquee hire etc. to those wanting to make their own arrangements.

Capacity
Indoor reception capacity: In the Chateau up to 50 people, in the wedding reception Hall 200 people.
Outdoor reception capacity: On the terrace 150+ people, in the grounds unlimited (i.e. 1000+ with marquee).

Availability
All year round

The Service
There is a chapel next to the chateau that that can be used for a service.

Catering
Costs depend on level of catering i.e. from canapés to a full banquet with wine and champagne.

Other Services
Flowers: Yes, Live bands/DJs: Yes, Transport: Yes, Marquee hire: Yes

Accommodation
Up to 45 guests can sleep at the château and 6 in the cottage. For larger parties there is almost unlimited accommodation within a 15 min drive in Poitiers or the surrounding area.

Travel
Poitiers airport (served by French Airlines as well as Ryanair from the UK) is 25 minutes by road from the Chateau. Also Poitiers railway station – from Paris by TGV 1½ hours is 20 minutes by road from the Chateau.

Other
Excellent parking within the grounds. Additional small 3 bedroom cottage for hire next to wedding reception hall. Professional kitchen facilities in the chateau. Wedding Hall and some of the grounds can be hired without the chateau and the full grounds.

Terms & Conditions

Security deposit €900. This is paid on arrival and will be refunded in full after departure (within 30 days) subject to damage inspection
Energy costs - There is a 170 euro per day charge for chateau central heating if required. Cottage: 60€. Banqueting hall: 100€
Pets welcome on request.
Changeover day any day of the week.
End of stay cleaning - Guests are expected to leave the chateau in the same state of order and cleanliness as when they arrived.
No smoking inside the buildings.
Insurance: It is recommended that all guests take out insurance to cover against potential cancellation and any accidental damage caused during your stay at the property.
Other Ts and Cs 15% discount off advertised prices on mid week bookings from Monday to Thursday.(This offer cannot be combined with other special offers or discounts)

Banqueting Hall: The Prices displayed online are for the chateau. The hall is included for the first 3 nights and for an additional fee thereafter.

For short breaks of 3 nights or less during high season rental of the banqueting hall is included in the price of the chateau. Charges for the hall are paid directly to the owner and are in addition to the online rental rate.

Review

A fairy tale chateau wedding
Posted by Goda & Bill on 13/11/2014

After our spring engagement we have decided to get married only a few months away from our big day, which meant we had limited time to decide on the place where we would like to get married. With France being a country of love we had no doubts we want to have a destination wedding in France.

We were looking for a luxury villa or a French style chateau which could accommodate up to 50 people. We have shortlisted a few places which were within our budget and suited the requirements we had, after our visits kindly arranged for us, the Chateau has appealed to us the most due to its rural beauty and well kept gardens as well as beautiful on-site church, which was one of the most important aspects to us, since we wanted to have a church wedding.

Other important and major benefit of the chateau was an easy accessible location from London and other European countries, which played an important role to us when planning a destination wedding, since all of our guests had to travel from abroad.

Stephanie was very helpful and kindly introduced us to the manager of our chosen chateau in order for us to communicate direct after we have made our booking.

Not being French speakers has proven to be a difficult task when planning a wedding in France, which without a doubt has lead us to hiring a French wedding planner Tiphaine, who is also a manager of the chateau.

Tiphaine was a real help when it come to planning our wedding especially with only a few months to go till the big day. She was very professional and helped us to organise everything we needed and desired. We have experienced some difficulties when it come to organising a church wedding, since we are not French speakers, but Tiphaine was there to help us and to help solve this dilemma, so we did have a church wedding in the end!

One of the best decisions we made when planning a wedding was to choose a destination wedding. Our amazing venue made our wedding one of the most memorable life events to us and our family and friends. We all felt very relaxed throughout the long weekend, as there was so much to do and see and we even wish we stayed longer than 3 days as it felt more like a mini break away rather than a stressful wedding.

The chateau had everything we and our guests needed including the best wedding planner Tiphaine and the amazing chef who made it all happen for us, including baking fresh croissants every morning, which you would expect in France, but perhaps not as good as the ones in the Chateau.

Having a wedding in the historic chateau also meant that we have the most amazing photographs and memories of our big day in France, the country of love.





Local Area / Activities
The nearest airport is Poitiers, just 15km away. The chateau sits on the edge of a small village in the centre of the ancient French kingdom of Poitou, a picturesque region close to the Loire Valley that is rich in history and nature. The capital city of Poitiers, a short drive away from the chateau, is steeped in history and provides guests with numerous opportunities for day trips and chances to explore the narrow medieval streets and churches of the town. The town is home to some 3rd Century church ruins that should not be missed. The coastal town of La Rochelle is a short journey away, as are the golden beaches of favoured celebrity resort the Ile de Re. The celebrated vineyards of Cognac and the Loire Valley are also very close by and open to tours and tasting sessions. Abbey of Nouaille Maupertuis (13km) is a charming medieval abbey next to the site of the 1356 "Battle of Poitiers" battlefield where Jean II was captured and defeated by forces under Edward of Woodstock, more commonly known as 'the Black Prince'. Angles sur l'Anglin (34km) is a pretty town set on the edge of a river with an abundance of fantastic local shops and restaurants. The town is also host to a large summer festival and craft fair each year. Bonnes (8km) is a pleasant village bordering the River Vienne; the location houses a renowned chateau, Chateau de Touffou, which has some spectacular landscaped gardens open to the public. Chauvigny (9km) is an attractive market town on the River Vienne containing a spectacular medieval fortress. Futuroscope (23km) is a famed visual media themed attraction - a great attraction for adults and children alike and just a short journey away. There's a pleasant 18 hole golf course on the chateau grounds in Mignaloux Beauvoir with a relaxed atmosphere and helpful staff. The stables in Lavoux (5km) offer horse riding facilities. There is a kayaking centre in neighbouring Chauvigny (9km) for water sport enthusiasts. French communal swimming facilities are a short journey away in both outdoor bathing areas and local rivers. Country walks, tennis courts, cycle paths and cycle hire are also available within a very short distance of the chateau. Local Amenities Nearest Airport Poitiers (16-20 km) Nearest Village St Julien l'ars Nearest Town/City Poitiers (15 km) Nearest Restaurant St Julien l'ars Nearest Bar/Pub St Julien l'ars Nearest Beach La Rochelle (91-100 km) Nearest Golf Mignaloux beauvoir 5 minutes on drive (5 km)
Price Guide
These prices are a guideline only, please use the calendar at the top of the page to search availability and prices for specific weeks. Then you have the option to book the property online.
Key Features
Dishwasher
Internet access
Fire / Stove
Cot available
Close to local amenities
Walk to village
Suitable for young children
Pets considered
Near sea beach
Tennis nearby
Golf nearby
Fishing nearby
Watersports nearby