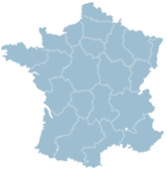 Select a location on the map to display properties within the region.
Stunning Chateau makes for a magical and exclusive hideaway.
Special offer
15% discount off advertised prices for early bird 2015 bookings.
Sleeps:
18
Bedrooms:
8
Weekly price guide:
&pound7482-&pound10973
Pool:
Yes
Type:
Chateau
Property Ref:
CHA2440
General Description
Perched on top of rolling hills, overlooking the Landes and Gers, this stunning Chateau makes for a magical and exclusive hideaway. Originally dating from the 18th century, this is unlike any other luxury chateau in the region. A unique sense of style reflects our cosmopolitan interpretation of a history long gone and the meticulous and elegant refurbishments are testament to the passions our chateau evokes. It is our handcrafted personal service and our eye for every detail, that makes your experience at the Chateau most memorable. Whether you stroll hand-in-hand through our landscaped gardens, lounge at our poolside savouring sumptuous local delicacies or sip champagne with old and new friends in one of our many stylish salons, you will experience the best Aquitaine has to offer. The Chateau is available for exclusive weddings and celebrations or as a private luxury retreat with friends or family.
Accommodation Facilities
Bedrooms:
All salons as well as the bedrooms on the westside of the house have French doors opening up to our covered veranda, from which you can enjoy the views of the nearby French countryside and our estate.

Arriving through the main doors, a sweeping oak staircase dominates the entrance hall with its double height ceiling and chandeliers. The winding staircase leads you to the second floor where you will reach our eight elegantly appointed deluxe guest rooms, which feature magnificent views of the estate and which are appointed with fine antiques, comfortable beds and your choice of pillows from our pillow menu, goose down duvets and high quality cotton sheets. All our 8 bedrooms feature en-suite bathrooms with bathtub and luxury bathroom amenities.

Grande Honeymoon suite (one of this room type available):
Romantic and opulent indulgence perfectly sums up the grande honeymoon suite. Whatever the reason for your stay, you will be sure to enjoy the stylish antiques, the finest linen and the commanding views over the estate. Sip champagne while enjoying a floral bath in your sunken oversized tub or just cuddle up inside the magnificent four poster bed.

Deluxe terrace (two rooms of this type available):
Enjoy quality time together on your private rooftop terrace. The grand deluxe terrace room, with its classical bed, antique furnishings and finest linen, leads to your own exclusive rooftop terrace. The large bathroom includes bathtub and luxury bathroom amenities

Deluxe (five rooms of this type available):
Stylishly appointed deluxe room features a selection of antiques collected from around the world. The beds are covered with the finest linen and feather down duvets. The spacious bathroom includes bathtub and luxury bathroom amenities.
Living Rooms:
The Chateau features sumptuous interiors and is adorned with authentic decorative plaster moulding and cornicing. The ground floor offers many areas in which to lounge or dine; a formal drawing room, a grand salon with monumental stone fireplace, a cigar and billiards salon, our Asian inspired red lounge as well as a sunny modern kitchen with chef's table and a grand dining hall with original stone floors, fireplace and original decor with stunning stuccos depicting the four seasons.
Linen/Cleaning/Towels etc:
Linen & towels included.
Outside:
The salons open up to the grand lawn, from where you can stroll through the grounds and enjoy our 5 acre French garden, restored to capture its 1790 design, with manicured hedges. Unwind on the al-fresco terrace with firepit or luxuriate in the heated pool which overlooks grasslands, trees and wooded lake.
Additional notes (if any):
Whether booking the Chateau exclusively with your extended family and friends or celebrating your wedding or special occasion, The sophisticated facilities and intimately tailored personal services are awaiting you.

Throughout the summer season, a professional chef will be available to cater to any culinary wish you may have and during this period, breakfast (included in rental price), lunch and dinner (at a charge) at the Chateau. Outside of the Summer season, only breakfast will be hosted at the Chateau, but the range of top quality dining nearby will not leave you starved.

There are an expansive 40 acres of landscaped grounds, you can be active and make use of the tennis court, stroll through the gardens or to the private spring-fed lake in the woods or just enjoy a laid-back afternoon dip in the gorgeous swimming pool.

The range of available services ensures a stress free stay with at the Chateau and includes concierge service, babysitting service and transfer and tour assistance.
- Meditation, yoga and relaxation garden
- Heated swimming pool
- All weather tennis court
- Book/DVD library
- Cigar and Billiard room
- Grand salon
- Red lounge
- Drawing room
- Private dining room
- Spring fed trout fishing pond
- Organic herb and vegetable garden
- Complimentary Wi-Fi Internet connection throughout the chateau
- Complimentary use of bicycles
- Comprehensive travel and tour assistance
- Private chauffeur rental, sightseeing and airport transfers Multilingual hosts
- Daily maid service
- Concierge service
- Seasonal Private Chef

Activities and Experiences

Whether you simply lounge and relax at the Chateau, try new activities or immerse yourself in the local gastronomy and picturesque heritage of the Aquitaine, the many Chateau activities and experiences have been handcrafted with just you in mind.

The activities and experience have been developed to make your stay at the Chateau even more special. Whether you want to be active, creative, indulge or just relax, the Chateau offers it all.

Tennis
Game, set and match on our all weather tennis court. Balls and rackets are available. During the Summer months, the sun does not set until 22.30 so you can enjoy courtside cocktails while playing well into the evening.

Wine and Cheese Tasting
Sample some of Bordeaux' surprising and lesser known wines and cheeses in an exclusive complimentary afternoon tasting experience.

Petanque
Practice this typical French pastime with a glass of iced Lillet on our own court before challenging the village elders in nearby St-Sever to an afternoon game L'Amour near the Adour Experience a romantic midsummer night, with our after-dinner Al Fresco movie screening in the gardens.

Other services available
- Yoga Salute the rising sun in a early morning personal Yoga classes for beginners.
- Painting, Be inspired by our surroundings and express your inner creativity. - Picnic at the stunning lake a magical background for a lazy afternoon picnic with snacks and your favorite drinks.
- Start your day with a refreshing early morning run or hike or just follow a special trail or hiking maps and re-energize yourself at your own pace.
- Explore the lovely country side, visit gorgeous bastide towns and experience the stunning nature of the Landes and Gers on two wheels.
- Personal maps, refreshments and bicycles are provided for an active day out.
- Try out new dishes and improve your cooking skills with cooking classes by a visiting private chef.
- There are a range of different classes available during the summer season.

Terms & Conditions

Security deposit €1000
Energy costs included
End of stay cleaning included
No pets
Changeover day Saturday
Local Area / Activities
Perched on top of a hillside, with spectacular valley fields to west, the Chateau exudes grandeur and style and offers stunning views over the Landes, Gers and the Pyrenees. The South of France has a magnetic attraction for travellers from its picturesque villages, its Atlantic Ocean beaches, equestrian pursuits, world-famous vineyards, and its proximity to the Pyrénées. Add to that our stunning and elegant châteaux and the perfect French holiday has been created. The location of the Chateau in the Aquitaine is ideal for visits to the Atlantic coast and the cities of Biarritz, Saint-Jean-de-Luz, Bayonne and San Sebastian in Spain and for exploring the delightful Basque and Béarn countryside with visits to the wonderful towns of St-Jean-Pied-de-Port, Salies-de-Béarn and Oloron-Ste-Marie. Being located near the ancient market town of Saint-Sever, which lies along the river Adour on the border of the Landes and Gers, there is lots to explore nearby as well. Saint-Sever's sidewalk cafes, many restaurants and of course its frequent festivals, weekly fresh market and bullfighting extravaganza offer heritage and charm throughout the year. Go back in time and visit the UNESCO listed Abbey, the nearby Treasury or join a guided historic city tour and explore all that Saint-Sever has to offer. The ancient bastide town of Grenade sur l'Adour, just ten minutes away, offers a further sampling of restaurants, cafes and shops hidden in its quaint narrow streets leading up to the central square with its renowned Gothic church and along the Adour river bank. Nearby Mont-de-Marsan dating back from the 12th century, eludes its cosmopolitan past as the center of the Armagnac trade and its ornate merchant houses are a reminder of the days the city was in its prime. Restaurants, shops and all urban conveniences can all be found in abundance and the city's proximity to one of Europe's largest forests makes it perfect for a range of natural pursuits. Your visit to the Landes is not complete without a visit to France's premier spa town Dax, which is within a short drive from the Chateau. Dating back to Roman days, the town is renowned for its legendary mineral water. When visiting Dax be sure to also visit Musee de Borda and the Cathedrale Notre Dame. A visit to Bordeaux is a must do, check out the sunday outdoor antique market at the Marche des Quais and enjoy a bottle of white wine and a dozen of fresh oysters. Nearby Excursions and Trips Markets Rural France is known for its farmers' markets and the Landes is no exception. Explore the quintessential French markets in nearby St-Sever and Grenade sur l'Adour each Saturday and Monday morning. The weekend market in Dax and Mont-de-Marsan's St-Roch market, which is held each Saturday and Tuesday and ranked amongst French's most beautiful markets, are certainly worth visiting. Almost weekly local antique and brocante markets and flea markets take place in the region. Vineyards and Wineries The Aquitaine wine region is synonymous with the world's best wines. However, most of the best known wines in the region are found near Bordeaux, with the Landes predominantly known for Vin de Pays. This does not mean that there are no good wines being made near the Chateau and a visit to some of the nearby vineyards or the boutique wine estates in Tursan and Chalosse is certainly recommended to complement an excursion to the better known wineries in the north of the Aquitaine. Lourdes Lourdes, about 100 km south from the Chateau would be just another small market town lying in the foothills of the Pyrenees, were it not for reports that Our Lady of Lourdes had appeared to local Bernadette Soubirous on 18 different occasions. Since then, Lourdes has developed into a major place of Roman Catholic pilgrimage and of miraculous healing. Points of interest to visit are: Sanctuary of Our Lady of Lourdes, Rosary Basilica and Ossau Valley. Armagnac Distillery Armagnac, claiming a longer history than Cognac, is one of Gascony's most famous products. The production process of this Eau de Vie, distilled from fermented grapes, differs from that of Cognac, with a more rustic and fuller flavor. Visit some of the famous Armagnac houses, learn the skills used in making this famous brandy and taste why Armagnac is so typical of this part of France. Beaches With Europe's longest sandy coast in the Aquitaine, a visit to the 230 kilometers of continuous coast line will offer a surprisingly active lazy day on the beach. The beach, separated from the hinterland by large sand dunes and large pine-forests, offers great swimming and activities like sailing, surfing and kite-surfing as just some examples on how to spend your day. Whether visiting Arcachon Bay, the coastal city of Biarritz and the Basque hinterland or the Atlantic coast, we would be delighted to help you plan your day at the beach. Festivals Summer is the festive season in the Aquitaine, and almost daily, there are events, activities and celebrations in one of the nearby bastide towns and historical villages. San Sebastian, the culinary capital of Spain offers a further bustling array of festivals and events throughout the season. For jazz fans, visit the annual International Jazz Festival in Marciac in August, which is host to exciting performance of jazz' greatest. Bullfighting "Course Landaise" is the Aquitaine equivalent of Spanish bullfighting. Unlike its Spanish counterpart, Course Landaise does not involve the banderilla or famous red cloth. Instead, it is a cultural display of gusto and athleticism with the main aim to jump out of the path of the charging bull. During the summermonths, most villages and towns host this traditional sport. The nearby St-Sever arena is particularly renowned. Spa and Wellness Nearby thermal spa towns like Dax and Eugenie-les-Bains should definitely be part of your explorations in the Landes. However, we would be delighted to arrange massage treatments in the privacy of your own room should you wish to enjoy a relaxing treatment at the Chateau. Be sure to join our early morning Hatha yoga classes for a revitalizing start of your day. Action and Adventure Horse-riding Explore the dramatic, ever changing and varied landscapes of the Landes from horseback. Whether you gallop on fine sandy beaches, trail through stretches of pine-forest or explore the hills and valleys along the Adour, horse riding in the Landes is something you will certainly remember. We work with professional equestrian centers to ensure your horse-riding experience is unforgettable. Golf The Aquitaine is well-known for its many top quality golf courses. Tee off at nearby courses in Mont-de-Marsan, Pau, Dax and all along the Atlantic coast. Further north, many more quality golf courses can be found near Bordeaux and the Perigord. We would be delighted to help you select and book your favorite course. Scuba diving With 230 kilometer of coastline, it is no surprise that the Aquitaine is home to many great dive sites. The Landes- and Basque coast, with Biarritz at its heart, offers ample opportunities to explore the underwater world regardless of your experience level. Up north near Bordeaux, numerous great dive sites can be found in the Arcachon Bay and in the large nearby lakes. We will be delighted to coordinate your dive and equipment rentals through our network of qualified dive centers along the coast. Kayaking Follow the winding flow of the River Adour by Kayak and peacefully meander through the Landes' country side. The Adour passes through ancient villages and market towns and a kayak trip gives you the opportunity to experience France from a different viewpoint. We will be delighted to help you arrange a kayak trip on the Adour through our experienced and quality operators. Fishing Let us arrange your fishing permit; you just cast your line. Fishing at the Chateau is plentiful with our own small trout pond, down a path and through the fields, where you will find a small stone beach, where you can fish and enjoy the tranquillity of the property. Venture a bit further and find a vast number of lakes and the Adour, which is just a stone's throw away from the chateau, in which to fish. Shore or boat fishing is available all along the Atlantic coast. Skiing Although often overshadowed by the Alps, the Pyrenees offers great snow-sports experiences. With almost 50 ski resorts, the Pyrenees boast white powdered snow without the crowds. Tourmalet, France's second oldest ski resort, once host to the winter Olympics, is within driving distance from the Chateau and is ideal for a winter day trip. How to Chateau De Castet - From Paris by TGV: from Gare Montparnasse to Dax 4 hours via Bordeaux. - From Paris by care: Take the A10 to Orléans, A71 to Vierzon, A20 to Montauban and the N124 throughAire-sur-l'Adour. At Grenade-sur-l'Adour cross the River Adour at Larrivière onto the D11 for 1 km. Turnright onto the D52 follow for about 6.5 kms to Château on left. - From Biarritz & Dax by car: Take the A63 north and the N124 direction Dax. Take the smaller D32 direction Mugron and St-Sever. At St Sever take the D924 to Grenade and follow above directions. - From Pau by car: Take N134 north to Aire and follow directions above. - Airports nearby: Pau (50 min), Biarritz (1 hour 20 min) or Bordeaux (1 hour 30 min) - We would be delighted to arrange your airport transfers or assist with car hire services.
Price Guide
These prices are a guideline only, please enquire for prices for specific weeks.
Contact Information
Key Features
Swimming pool
Tennis court on site
TV
DVD player
Close to local amenities
Suitable for young children
Near sea beach
Near river beach
Near lake
Tennis nearby
Golf nearby
Fishing nearby
Watersports nearby
Skiing nearby