Set in 34 acres of wonderful sunny terraces, garden and woodland
Sleeps:
20
Bedrooms:
9
Weekly price guide:
&pound4175-&pound6361
Pool:
Yes
Type:
Chateau
Property Ref:
CHA1930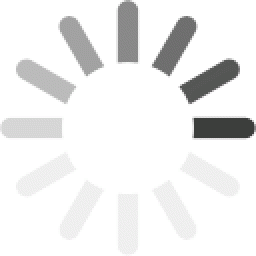 General Description
The 17th century chateau is set in 34 acres of wonderful sunny terraces, gardens and woodland. The bedroom suites combine period furnishings with modern bathroom facilities. The downstairs area contains wonderful open fireplaces, TV & satellite, a fully equipped kitchen and a 15x10 metre swimming pool add to the enjoyment of your stay. Every room has its own atmosphere and they have all been recently refurbished with new curtains and cushions which combine beautifully with the original furniture of the chateau. The antique sleigh beds and lots of Persian rugs create a real feeling of coziness and charm. All the rooms are centrally heated and very cosy in the winter. In the summer they are very cool, as the walls of this ancient chateau are very thick and the windows open on both sides of the house enable cooling breezes to blow right through the house. Interested in staying with a group larger than 10? Additional guest are welcome, each at an extra cost of £115 per person per week, or £75 per person per midweek/weekend break. Please contact the owner for any additional information.
Accommodation Facilities
Bedrooms:
Ground Floor
There is the Red Suite comprising of two double bedrooms, a twin bedroom and shower room with WC.
First Floor
On the first floor there are two suites. The Blue Suite has two double bedrooms, one twin bedroom and a bathroom. The Yellow Suite has one bedroom with 4 single beds, one triple bedroom, one single bedroom, a bathroom and separate shower room with W.C. 5 of the bedrooms are very large and many of the single beds are sleigh beds which can comfortably sleep extra children.
Bathrooms:
En-suite and shared.
There is a large bathroom on the stair landing with a roll top bath and wooden floors and 2 further bathrooms, one en-suite to the master bedroom. All the bathrooms have modern showers and baths and there is plenty of hot water.
Kitchen:
The kitchen seems to be a hub for the chateau guests, with all the mod cons. Fully equipped, retaining all original features in addition to copper pots, cosy armchairs, antique cupboards and a grandfather clock!
Living Rooms:
On the ground floor there is a wonderful dining room, with exposed beams and a stone fireplace. The room is very atmospheric and highly conducive to long dinner parties by candlelight! Seating up to 24 people


There is a large sitting room with fireplace, library, DVD and TV. There is also an elegant salon and playroom with a table tennis table and snooker table.
Other Rooms:
Play room with children's books, toys and games.
Table-football table, collapsible ping pong table and a snooker table.
Linen/Cleaning/Towels etc:
All linen and towels are included in the rental price.
Outside:
The château is set in 32 acres of grounds in which one can soak up the sun and enjoy the sounds and sights of rural life. The grounds are made up of a large garden, the alarmed and fenced swimming pool (15x7m), open fields, a stream and a small wood. There are spectacular views from every angles. At the rear of the chateau, there is a large grass terrace with refectory tables. Here you can enjoy meals in the shade of the tall trees.
Additional notes (if any):
Catering & Services

Guests can choose whether to take a meal service for the whole duration of their stay, for just a few select meals or not at all. The catering service for breakfast starts at 6 Euros per person. Lunch and dinner are from 9 Euros per person, delivered by a local restaurant which provides a wonderful range of regional cuisine & daily specials to let you explore the culinary delights of this part of France. All dishes are made from fresh, locally-produced, often organic, ingredients!

Daily housekeeping can be provided at a charge of 12 Euros per hour. In addition, a babysitting service is offered, as well as an activities programme for children with a fully accredited activity centre nearby. Children can be collected from the chateau and taken to a range of supervised activities such as orienteering, tree-climbing, canoeing, mountain biking, bungy-trampolining, hiking, horseriding, fishing, archery and a whole range of 'natural world' activities to help them discover nature!

You can be provided with the services of a beauty therapist who will perform a full range of massage, facial treatments, manicures, pedicures etc in the privacy of your room, by appointment.

Don't miss this unique opportunity to spend a thrilling holiday in a fabulous French chateau doing exciting activities: Abseiling and rock climbing, archery, bungy, canoeing & kayaking, canyoning, fishing, hang gliding, horse riding, mountain biking, murder & mystery games, mushroom picking, natural world, river barge journeys, skiing & snowboarding, tree climbing and walking in the Dordogne.

Terms & Conditions

Security deposit €1000. The security deposit is paid on arrival and will be refunded in full after departure subject to damage inspection.
Energy costs included in the rental price. There may be a charge for the low seasons.
Pets allowed.
End of stay cleaning included in the rental price.
No smoking in the property.
Other Ts and Cs: The owners live in an annexe apartment on site so are there to offer any help should you need it. Your absolute privacy will always be respected.

- The villa can only be rented for 20 guests in high season between July and August.
- During low and mid season each additional guests over 10 can be booked for a £115 per person per week, or £75 per person per midweek/weekend.

Local Area / Activities
The chateau is situated in the tranquil countryside of Correze on the frontier of Limousin and Auvergne, a region of high plateaus and deeply incised gorges. There are many rivers close by, none more renowned than the Dordogne river, the lifeblood of a region famed for stunning natural scenery, beautiful medieval towns and, of course, excellent food and wine. The 17th century chateau is set in 34 acres of wonderfully sunny terraces, gardens and woodland. The bedroom suites combine period furnishings with modern bathroom facilities. The downstairs area contains wonderful open fireplaces, TV & satellite, a fully equipped kitchen and a 15x10 metre swimming pool add to the enjoyment of your stay Immerse yourself in the history, style and facilities of our original 17th century boutique chateau at very affordable prices - Perfect for a large group of friends or family, an event, wedding, birthday or relaxing retreat. The magical powers of this property help you relax in an instant. "This chateau is like stepping straight into a film" as one guest put it. And another guest wrote: "an incredible, beautiful, historic chateau that dates back to the 17th century. The moment we rolled through the gates of the chateau, we knew we'd made an outstanding choice in terms of accommodation - this place surpassed all of our expectations. Not only was it in one of the most lush and beautiful regions of central France, but it was gorgeously furnished, decadent in it's size, incredibly well maintained and amazingly well equipped." Set on the edge of the fascinating Dordogne region of France, near the medieval town of Argentat, we are surrounded by lakes, forests and gorges: one of the 'wildest' and most unspoilt parts of France. And there is an abundance of delicious local and regional cuisine, restaurants, ancient villages and historical sites within the area. Day trips to Collonges la Rouge, Rocamadour and other 'plus belles villages de France' are wonderful. The chateau is fully centrally heated and ideal for mid season and winter breaks too. Big roaring fires and long winter walks., skiing 1.5 hrs away in the Massif Central mountains. Lots of activities in mid and summer season such as canoeing, rock climbing, hang gliding, cycling, walking & hiking, golfing and more (see below). More things to Do Beyond Argentat you can explore the Dorgogne valley full of fascinating villages, chateaux and caves. Nearby we have the spectacular ruins of the Tours de Merle, a medieval fortress. To the west are a group of villages identified as being amongst 'Les plus belles village de France', amongst them, Collonges-le Rouge, the red city and Turenne, a 15th century village whose high pitched roofs surround two castles from which the foothills of the Massif Central can be seen. Also to the west is the Dordogne valley, there are a wealth of towns and villages such as Argentat, Beaulieu sur Dordogne, La Roche Canillac, Loubressac, Autoire, Carennac and Martel. The Chateau de Bac, Chateau de Soulages, Chateau de Rieu, the Chateau de Val and the Chateau Rilhac-Xaintrie are all close by, while the citadel of Rocamadour is only 50 minutes drive away. For those wishing to explore a little further afield, the world famous cave paintings of Lascaux, and La Chapelle aux Saints, site of the discovery of the oldest Neanderthal man, can be reached in two hours, along with the many other attractions of the Lower Dordogne area. The Cahors, Bergerac and Bordeaux wine regions are also within easy reach. Activities For those seeking more active pursuits, there is a wide choice ranging from horse riding, canoeing down the Dordogne River, tennis, golf, cycling (there are some bicycles at the house & others can be hired) to hot-air ballooning and hang gliding. There is also an excellent aqua park 20 minutes drive away, providing hours of enjoyment for children. Other activities include: relaxing, aromatherapy massage, walking, mushroom picking, hiking, hangliding, archery, tree climbing, orienteering, mountain biking and bungy-trampolining. The Massif Central mountains are an hour and a half's drive away where there are a number of ski resorts so it is possible to drive for a day's skiing. Arts & Music Cultural activities and events take place in many of the towns nearby with concerts and performances throughout the summer. There is the famous Festival of Sedieres, held in the nearby Chateau de Sedieres, a music, film and art festival running over a 6-week period every year from mid July. See their website here. Gastronomic Treats If you are in search of gastronomic delights, there are numerous local restaurants serving delicious local dishes and a list of the best is here at the chateau. Local specialities such as foie gras, truffles, walnuts, cassoulet, confit de canard and cabecou cheese are a must. The famous wine region of Cahors is an hour's drive away. Healthy Local Foods There are a number of shops in the nearby village and you can buy organic milk, cheeses, fruits and vegetables from a nearby farm or from the local markets. There is a very good local restaurant just 5 minutes walk from the chateau and they can also deliver meals. There more restaurants within easy driving distance. Getting There By car - 5 hours from Paris, 8 hours from Calais By plane: London Stanstead to Brive la Gaillarde on Ryan Air. London City Airport to Brive la Gaillarde on City Jet. (Brive is 50 mins drive away from the chateau & there are two buses to our village daily from there) From many UK and European airports: Ryan Air/Easyjet/Flybe to: Limoges, Bergerac or Rodez or Toulouse Flying & driving time from airport to chateau: Limoges (1.45 hrs), Brive la Gaillarde (45mins), Rodez (1.45hrs), Bergerac (2hrs), Toulouse (3hrs) Train: Brive la Gaillarde Bus: Bus from Brive la Gaillarde station to St Privat at 2.30 and 6.20 daily except Sundays and public holidays
Price Guide
These prices are a guideline only, please use the calendar at the top of the page to search availability and prices for specific weeks. Then you have the option to book the property online.
Key Features
Good for Groups
Swimming pool
Dishwasher
Washing machine
TV
English satellite TV
DVD player
Internet access
Fire / Stove
Cot available
Close to local amenities
Walk to village
Suitable for young children
Pets considered
Near river beach
Fishing nearby