Family friendly chateau surrounded by forests & countryside.
Sleeps:
15
Bedrooms:
7
Weekly price guide:
&pound6308-&pound6308
Pool:
Yes
Type:
Chateau
Property Ref:
CHA1908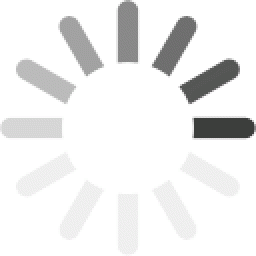 General Description
The chateau sits in 36 hectares of private grounds and is hidden away, surrounded by forests and countryside. This family-friendly environment is perfect for children as they will love the outdoor areas, while the parents can relax as they watch their children play in a safe environment! From the chateau there are walking trails of up to 3 hours through forests. Dating from around the 1450s the property had always been in the same family until the current owners bought it and had the pleasure of passionately restoring it. Today they have converted the house to 7 beautifully decorated bedrooms and 7 modern but tastefully equipped bathrooms. The house can accommodate from 14 – 24 persons. All the bedrooms have large double beds and there are 4 bedrooms where two children can sleep in a double bed. There are also two bedrooms with additional single beds. All the beds have fine French embroidered French linen and towels and bathrobes are all included in the rental. Fire wood for all fireplaces can be collected in the forest, or purchased at the chateau. During the period of November until 1st April, if extra heat is needed an additional charge will be added.
Accommodation Facilities
Bedrooms:
7 beautifully decorated bedrooms.
All the bedrooms have beds of 160 x 2m and there are 4 bedrooms where two children can sleep in a double bed. There are two bedrooms with additional single beds. All beds have fine French embroidered French linen.
Bathrooms:
7 modern but tastefully equipped bathrooms.
Kitchen:
The house has an eat-in kitchen with a typical Limousin granite fireplace.
Living Rooms:
.The dinning room and living room is one area with a fireplace and music system and a table that seats 20.
Other Rooms:
There is a banquet hall that can be used which seats up to 32.
Linen/Cleaning/Towels etc:
Linen is provided and towels and bathrobes are supplied to all 7 bathrooms
Outside:
Private pool.
From the chateau there are walking trails of up to 3 hours through forests.
Additional notes (if any):
Fire wood for all fireplaces can be collected in the forest, or purchased at the chateau. During the period of November until 1st April, if extra heat is needed an additional charge will be added.

Should any of the following be required, please ask at time of booking:
Cook/catering
Maid service/extra cleaning
Local day-trips or tours
Airport pick-up/drop-off
Babysitting service
Welcome hamper/pre-stocked fridge

Terms & Conditions

Security deposit €1000 for holiday rentals. This will be refunded in full after departure subject to damage inspection.
Energy costs included in the rental price.
Pets - €150 surcharge, we will make exceptions if we know in advance and if the animal is well behaved with other animals such as chicken, cats, horses.
End of stay cleaning not included.
No smoking indoors.
Insurance: It is recommended that all guests take out insurance to cover against potential cancellation and any accidental damage caused during your stay at the property.

The client is responsible for taking his recycle glass, plastic and tin containers/bottles away to the recycle bins, otherwise part of the deposit will be held.

Local Area / Activities
The chateau is situated forty kilometres north of the metropolitan city of Limoges, which is 2000 years old. "Capitale des arts du feu", Limoge's fame in fine porcelain and unique ceramics dates back to the Middle Ages. Today porcelain is a thriving industry, yet it has never ceased to be an art. Since the 10th century the goldsmith monks, who were also very creative with enamel, are still well known in this region for their craftsmanship. The Haut-Vienne is the department in which the chateau is located, but the entire area is called Limousin, which is essentially a green area dominated by forestry, pasture and water. The trees found in this area are Oak, Chestnuts, Beech, Cherry, and Firs, which cover 31% of the grounds. Due to the vast amounts of forestry, this area is also famous for delicious wild mushrooms, chestnuts, walnuts and apples. From fruit bushes come the delectable blackberry, red currant, black currant, raspberry and strawberry, which are made into liqueurs; there is even a chestnut liqueur. On the subject of food, you cannot neglect the Limousin cow, one of the more renowned beef suppliers, the abundance of sheep known in this area, and the "black bum" pig. The Limousin cow has given the region a well-known traditional trade in leather, especially for its Haute couture ladies gloves. One of the greatest lakes in France "le lac du Vassiviere" is one of the thousands of bodies of water in the area. The lake Vassiviere has a surface of 1000 ha. It is wide with 45 km long banks and 108 millions m3 (cubic) of pure water. The water activities available in this area are wind surfing, water skiing, rafting, canoeing, kayaking and sailing. It also has an amazing variety of activities besides all of the water sports: hiking, horse riding, mountain biking, bike riding, golf, mini golf, tennis, fishing, and tree climbing. Lake Vassiviere is approximately 50 km from the chateau, but the property has its own lake of one hectare and borders on a lake of approx. 4 hectares, where fishing is allowed. The Haut-Vienne has 2242 km of rivers, 1956 km of first quality and 286 of second quality. This is one of the reasons fishing is so prominent here. Trout and Carp of excellent quality are in abundance here as well as Freshwater Salmon, which is known to exist in only the cleanest waters. The soil is not rich enough to be used as a profitable arable land, but it is highly rich in minerals such as: tin, lead, gold, copper, coal, quartz, uranium and kaolin. Kaolin is white fine clay, the reason why porcelain could be made in this area. This beautiful landscape, interchanging between forest, rolling hills, deep valleys, land rich in minerals, purest rivers and hundreds of lakes, is why the location of the chateau is perfect. The property is located 10 minutes from the A20 highway, which is the artery from Paris to Limoges. At 350 km from Paris it is a perfect place for Parisians to drive to for a weekend. The distance from Holland (850 km) makes it possible to travel to by car in one day. The train is located 10 km away in La Souterraine, and Limoges has a small international airport which flies everyday from England. This chateau is unique in many ways besides its surroundings. It is extraordinary to still find in the 21st century a chateau that dates back to the 15th century, and that has and that has been in the same family ever since. Lovers of architecture will enjoy exploring the typical Limousin scenery with its outstanding examples of life as it was in the Middle Ages: churches, towns and castles, which are open to the public. There is a very picturesque route, "Richard Coeur de Lion", which is worth exploring. Another interesting historical site is the meteorite that fell in Rouchecourt 160 million years ago. It is the only meteor in the world where the crater and foundation can be observed three-dimensionally. There are twenty-four museums in the Haut-Vienne, eight in the Creuse and twenty two in the Correze. In the Haut-Vienne there is contemporary art, archaeological collections, vintage cars, distillery history, photography, sculpture, and of course porcelain. Monet also painted many paintings of the Creuse and Renoir was born here. French Markets have always been a special attraction in themselves and there are food markets every day during the summer and other specialty food markets throughout the year. Medieval markets are also usually during the summer and they have medieval activities, performances and even sometimes foods. There are also various antique markets, flea markets and great shops where you can find fascinating items.
Price Guide
These prices are a guideline only, please use the calendar at the top of the page to search availability and prices for specific weeks. Then you have the option to book the property online.
Key Features
Exclusive Property
Good for Groups
Swimming pool
Internet access
Fire / Stove