Stunning old Quercy domaine with fantastic facilities.
Sleeps:
20
Bedrooms:
10
Weekly price guide:
&pound6935-&pound14448
Pool:
Yes
Type:
House
Property Ref:
DOM1829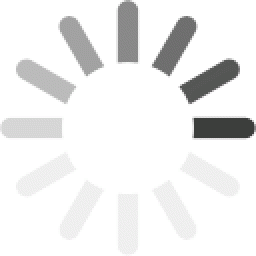 General Description
The domaine is in the middle of its own 75 acre plot, and has 10 bedrooms. Sleeping 20 people, it is an ideal property for a large family or group of friends. With beautiful landscaped gardens and every window looking over the surrounding countryside, this house is approached by a long graveled drive, and guests warmly welcomed inside to begin their holiday in traditional, but luxurious comfort. With 9 en-suite bedrooms, and a huge selection of reception rooms, this property also has a swimming pool and tennis courts, plus other activities, for your enjoyment.
Accommodation Facilities
Bedrooms:
There are ten guest bedrooms, all have en-suite bathrooms with lots of fluffy white towels, soap and slippers for that extra bit of luxury and comfort and all the beds have crisp white Egyptian linen. If you have any special requests e.g. Feather pillows or synthetic pillows we will be happy to accommodate you. Each of the bedrooms is provided with bottled water, although the tap water is completely drinkable too. All rooms have hairdryers.

- Master suite – Super king bed 2 bathrooms and 2 dressing rooms!

- Cream bedroom – Large super king bed.

- Blue bedroom – A delightful room with dual aspect. The smallest of all the bedrooms but the most popular room!

- Sunflower Room – Extremely large bedroom with a super king bed with canopy. It has a small bed in the dressing room ideal for children.

- Triple Bedroom – Perfect for kids in a dorm situation! – This has three beds in it.

Downstairs
- Red Bedroom – Another dual aspect room with a king size bed with canopy, a romantic room. This is a very comfortable room for anyone that may not be able to manage the stairs and is well separated from the downstairs reception rooms.

A stone's throw from the house is the grange with four double newly refurbished bedrooms:

- Moulin – Beautiful en suite bedroom, comprising of a double bed. The bathroom has a shower and a roll top bath and double vanity unit.

- Magnolia – Beautiful en-suite room with a super king bed and a bathroom with a roll top bath and shower. This also has a double vanity unit.

- Jardin – A twin room, perfect for friends sharing or children. This has an en suite bathroom with a shower in it. It has French windows that open onto the garden.

- Feu – Beautiful bedroom with en suite king size bed, opening onto the garden via French doors.

Bathrooms:
9 bathrooms
Kitchen:
The kitchen is fully equipped with a Le Cornu range with 6 hobs - 4 gas and 2 electric. While this cooker is the choice of professional French chefs, it is perfect to for an enthusiastic amateur. It also offers a large hot plate for woks and simmering 4 saucepans. There are two large oven - a gas and electric, microwave, fridge, 2 dishwashers a prep sink and a large stone sink. The air conditioned cellar offers additional storage for food. The kitchen is ideal for cater for parties or events.

On the other side of the kitchen from the breakfast terrace, is the lunch table under a leafy pagoda with an integral cooling misting system allowing even the hottest of afternoons to be shared over lunch.
Living Rooms:
As the double wooden doors close under the stone arch entrance into the grand front hall you are greeted by a rare 1895 Steinway and, in the winter, by a roaring fire in an original fireplace, a feature of many rooms around the house.

Through the door to the left, walk past the full size antique billiards table and another fireplace, and you will reach the Salon D'Hiver, beyond which, you will reach the fully specified study. While the whole house has Wi-Fi, if you cannot completely leave work behind, this is a quiet spot for checking up on the office.

Past a small anteroom (very useful if you would like to keep a close eye on a young child during dinner) you will find, looking out over pollarded plane trees, the banqueting table for 20 adults set under the hanging candelabra, with another fireplace to keep dinners warm, although, with under floor heating in many rooms, the lovely fires stoked with wood from the forest are not always necessary. Leaving the dining room through the double doors on to the breakfast terrace you will find a solid stone patio, table and benches perfectly matching the original limestone and capturing the sun to warm, waking guests gently over fresh croissants.

Beyond the kitchen, is the Salon D'Ete, a converted barn with an amazing timbered oak supported roof, 6 sets of French windows leading out to the gardens and both terraces and a wonderful picture window, framing the plane tree avenue in the gardens.

Wi-Fi and SONOS zones cover most of the area downstairs. If you have your own collection of music on an iPod or similar, this can be added to the music collection in the residence and accessed from each zone either separately or as a whole
Other Rooms:
Leaving the dining room, to the right you will pass by the passage leading down to the mediaeval vaulted wine cellars equipped with air conditioning and oak racking created by a local master carpenter. This is a fully stocked cellar and a great space for wine tasting, it will definitely get you in the mood for trying the famous Quercy black wine. The cellar is also well stocked with Champagne, Bordeaux and Burgundy, with many famous names and vintages available to guests. The housekeeper has the list and this can be sent by email on request.
Linen/Cleaning/Towels etc:
Linen and bath towels provided
Maid service available
Outside:
In the grounds, as you walk through the well attended gardens you will find two fenced ponds, vegetable and herb gardens.

The all weather hard tennis court installed, with a practice wall, in 2012, is well away from the house having its own pavilion. The court is floodlit allowing guests to play during the cooler hours of the Summer months.

The swimming pool is a stunning construction of Quercy stone. At 15m in length, it is perfect for swimming lengths and playing children, who love the small stone waterfall that rises from one end. Built from the remains of a ruined local chapel and with a terracotta, tiled roof supported by huge oak beams, there is a shaded bar and seating area with an adjoining shower and loo. Around the pool, there are all weather wicker loungers lying beneath a discrete misting system that can be controlled from the bar, so you can maximize your time in the sun sipping your cocktails.

There is a large wood on the property, where adventurous children can explore or even pitch a tent for the night.

The large flat lawn area is perfect for kicking around a football and other family and children activities. The garden also provides a children's play area with swings, slides, trampoline and playhouse.

All outside areas are served with a sonos music system so that you can enjoy the music of your choice.

Parking is to the rear of the property, all vehicles out of sight. Once you arrive you will not feel the need to leave. There is ample space for all residents and visitors.

There are large terraces. To the east of the kitchen where the sun rises and sets, it is wonderful, enjoying a coffee and a croissant, looking over the rolling hills and through the avenue of Plane trees. Another terrace is perfect for lunch with a table large enough to accommodate all guests and children. BBQ's can be arranged here for lunch or dinner. It is shaded and also offers the misting system! This is also where canapés and drinks can be served of an evening where there is further soft seating, overlooking the pool area and tennis court.
Additional notes (if any):
Reviews:

Paradise! We stayed for a week, it is like paradise on earth. We had the most amazing time and have very fond memories of our wonderful evening meals. The staff are friendly, polite and discreet. The facilitites are just perfect for a relaxing family holiday. The kids enjoyed playing in the pool as well as tennis and they even camped in the garden. I loved the opportunity to truly relax and have fun with my family, I hope we will be able to visit again soon. Naomi Nunnan

Amazing! I had an amazing two week stay with my family. Facilities were fantastic, staff were friendly and the place was spot on for children of all ages. The cook was great and happy to alter the menu for fussy eaters like myself which is always a bonus. I would recommend this to anyone looking for a perfect holiday. Danielle King

Most relaxing! Having stayed at here every year for the last 3, I would like thoroughly to recommend it. It is not just how comfortable the rooms and bathrooms are, not simply how organised the whole set up is, but the overwhelming ability properly to relax and enjoy your holiday while staying there that keeps bringing me back each year. Never have the staff been anything other than splendid, I suggest using them as much as possible. All the facilities are brilliant, there is plenty for everyone to do and lovely settings for lunch and dinner. It is special, book it if you can find a time when it is available. Julian Anthony

Catering & Services

The in house team will provide 8 hours of service divided equally between outside areas and cleaning 6 days a week.
Your bedrooms and bathrooms will be freshened up daily. (Sheets and towels will be changed weekly) unless by special arrangement.
Reception rooms will be cleaned and tidied, as will the kitchen.
The pool area will be set up and cleared up daily. Towels will be provided by the pool area.
The tennis court will be prepared daily.
The garden will be maintained daily to a high level.
Terraces will be cleaned daily.
If you require the bar set up by the pool please enquire at time of booking. If you would like evening drinks set up, please mention it and it will be arranged.
If you do not fancy being waited on hand and foot, you can have the fridge filled for your arrival and a breakfast service only.
Washing and ironing - Hourly price is 15 euros.
Airport pick ups and drop offs – 200 euros round trip (all prices made approximately)
Babysitting – 15 euros per hour
All services must be settled upon departure in Euros.

Terms & Conditions
Security deposit 1000 euros. This is paid prior to arrival and will be refunded after departure subject to damage inspection and settlement of final account.
Energy costs included in the rental price.
No pets allowed.
Changeover day - All booking are run from Saturday to Saturday.
End of stay cleaning included. Please leave the property in the state that you found it.
No smoking in the property.
Insurance - It is recommended that all guests take out insurance to cover against potential cancellation and any accidental damage caused during your stay at the property.

It is mandatory to hire the in house chef for all rentals. This is at an additional cost of £1500 per week (2018) which is to be paid in advance of arrival directly to the owners by bank transfer. The chef is on hand to prepare, continental breakfast, lunch, kids supper, canapés and dinner. The chef will also take care of the grocery shopping (menus available on request). There will be an additional charge for food.



Local Area / Activities
There are wonderful villages in the neighbourhood with Moliere being the closest. Close to the property include Castelnau Montratier, Cahors,, Montcuq, Moissac and Toulouse. The local area is ideal for walking, exploring fine medieval villages, antique markets, horse-riding tours, playing golf and more. There are wonderful villages in the neighborhood. Moliere is the closest village to get bread, a newspaper and a cup of coffee. It's 2.5km away. A nice place to have lunch is under the medieval open marketplace in Castelnau Montratier, where the owners are friendly and the lunch menu of the day is simple but good. Castelnau Montratier is 5 km in the other direction and is a famous Bastide town. There are a number of banks, a good pharmacy, a friendly doctor, beautician etc. Cahors is a beautiful medieval town, full of upmarket shops and a great market on Thursdays and Saturdays. There are also a number of good restaurants and cafes. This is about a 30-minute drive. Montcuq is also highly recommended. It is a beautiful drive there. The town offers good restaurants and cafes. The market on Sunday is packed, so an early start is recommended!
Price Guide
These prices are a guideline only, please use the calendar at the top of the page to search availability and prices for specific weeks. Then you have the option to book the property online.
Key Features
Swimming pool
Tennis court on site
Dishwasher
Washing machine
TV
DVD player
Internet access
Air conditioning
Fire / Stove
BBQ
Cot available
Close to local amenities
Suitable for young children