Must visit places in the Loire Valley
« Back to Articles - Date Posted: 14/06/2017 4:52pm by Alison Cummings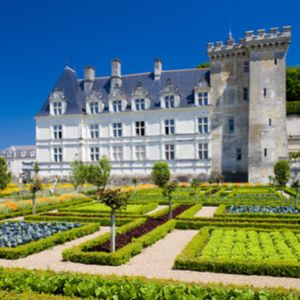 There are so many places to visit and so many things to do and see along the 280km that make up the Loire Valley that you will struggle to fit it all in, no matter how long your visit. From fairy tale castles along the 'valley of the kings' to medieval cobbled streets in beautiful cities, this article covers the four must-see places of the Loire valley. So whether you are touring France by bicycle, making a road trip by car or hiring a country gite out in the sticks, you can first visit the best and then squeeze in the rest.
1. Château Royal d'Amboise

The Loire valley region that is positively packed with beautiful Chateaux, deciding which ones to spend you valuable holiday time at requires a high level of compromise. Of the remaining Châteaux in the Loire Valley few are more architecturally or historically significant than the Royal Chateau of Amboise in the Indre-et-Loire department. Chateau Royal d'Amboise was a favourite residence of French royals and hosted many a famous guest from Europe, including Leonardo da Vinci, who was buried here following his death. Mary Queen of Scots also resided here with her future mother-in-law Catherine de Medici. The chateau has benefitted from many improvements and additions over the years and so nods to gothic, renaissance and medieval architecture can all be found in this stunning building.
2. Château et Jardins de Villandry

The Loire Valley is affectionately known as the "garden of France", thanks to its abundance of vineyards, crop fields, tendered gardens and orchards. The world famous gardens at Villandry more than help justify this title and are a must see if you are in the area. Villandry has always had beautiful gardens but the current display is a 16th Century recreation, packed with medicine gardens, topiary, vegetable patches, grape vines and a fantastical 'Garden of Love'. There is no need to visit the unremarkable Château but do not miss the gardens if you can help it.
3. Tours

Not far from Amboise is the stylish city of Tours. Perhaps one of the best cities to visit in the Loire region, Tours offers a wealth of things to see, do and, in particular, to eat. Go back to medieval times with a visit to 'Le Vieux Tours' (the old town) which is filled with half-timber house and some of the best eateries and boutiques in the city. Other must-visit places in Tours include the Musée du Compagnonnage, which shows of the finest of French artisanship in wood and stone and Saint Gatien's Cathedral, with its gothic carvings and stunning stained glass windows.
4. Chartres

According to Rodin, the cathedral of Chartres is the Acropolis of France. He decided such after sitting on the pavement opposite for hours on end, admiring its exquisite beauty and magnificent feat of architecture. Besides its carved exterior, amazing collection of ancient musical instruments and dazzling stained glass windows, Chartres harbours yet another must see fascination – the only fully intact religious labyrinth in France. Chartres itself is a charming place to visit, filled with narrow cobbled streets, quaint footbridges and a fabulous range of cafes.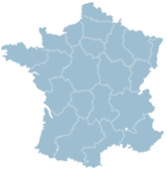 Select a location on the map to display properties within the region.