Three of Brittany's best attractions
« Back to Articles - Date Posted: 01/03/2018 5:51pm by Alison Cummings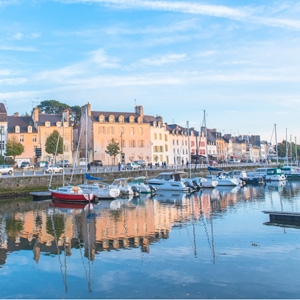 Brittany
A compelling clash of breathtaking coastline, majestic islands, medieval townships and beautiful stretches of woodland, Brittany is one of France's most enchanting, as well as welcoming, holiday destinations. Before its annexation to France back in 1532, it was a Celtic duchy for over one thousand years. As a result, it is a place of rich cultural heritage, steeped in history and tradition. So, join us as we take a closer look at some of Brittany's best attractions and discover just what makes this vivid, lively destination a haven for holidaymakers.
Sentier des Douaniers
Starting at the western end of the Trestraou beach in resort town Perros-Guirec, this famous seaside footpath offers visitors the chance to walk through and enjoy two hour's worth of unforgettable scenery. You will be given the opportunity to pick your way through fern forests and gaze out over dizzying cliffs, before eventually finding your way to the beautiful beach at Ploumanac'h, known as Plage de la Bastille, where you'll be treated to a view of the stunning rose- granite chapel Oratoire de St-Guirec.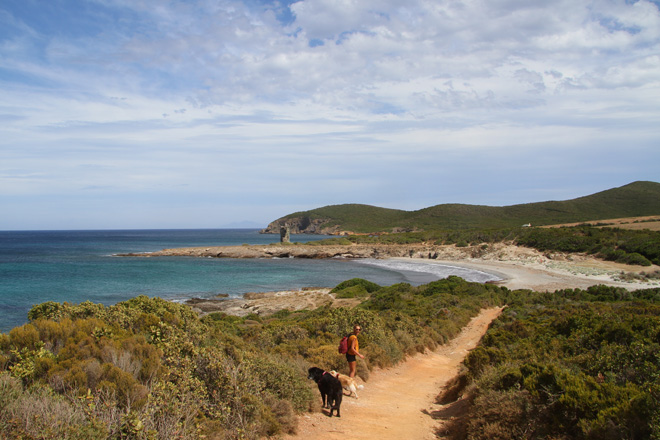 The Cote de Granit Rose
Nestled between Brehat and Ploumanac'h, in an area along the northernmost stretch of the Breton coast, you will discover an area known as the Cote de Granit Rose. Strewn with monolithic pink- granite boulders from the sea surrounding the island of Brehat, it is without doubt one of France's most memorable stretches of coastline. Visitors will marvel at these great slabs of rock, eroded over the centuries into shapes both entrancing and fantastic. When you've had your fill of the unforgettable scenery, you can think about filling your stomachs with a snack at the summer-only cafe nearby.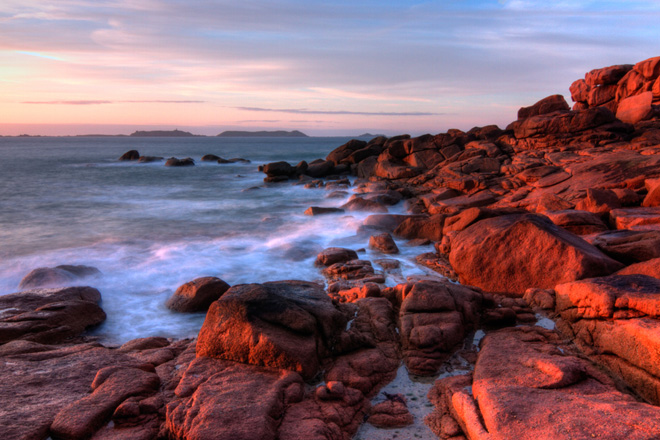 Le Ramparts de Saint-Malo
Famous for its impressive, sky-reaching ramparts, Saint-Malo is often referred to as "the old walled city". The great granite walls for which it was christened were first laid back in the 12th century and added to again and again over the coming generations. Visitors are encouraged to take a tour around the ramparts, at high tide if possible, in order to feast their eyes on the gorgeous coastal views on offer. So vast are its famous fortifications, a full circuit of Saint-Malo can take upwards of two hours, making it an ideal spot for sightseers and history buffs alike.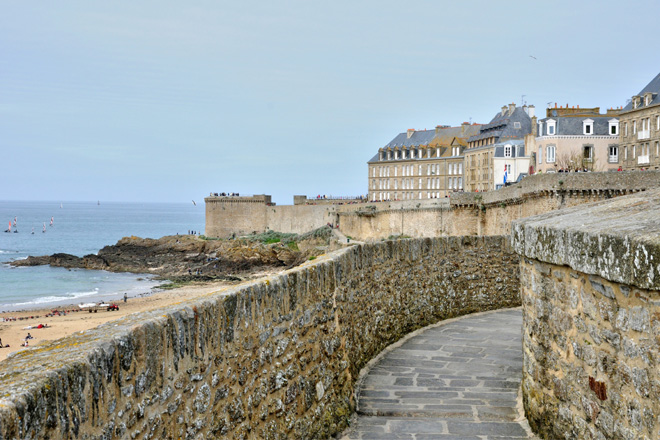 This article is just a small taster of what Brittany has to offer, but one that we hope gives all you potential holidaymakers some idea of the rich, varied attractions on offer in one of France's most rugged and romantic regions.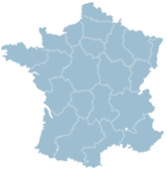 Select a location on the map to display properties within the region.